We recently said goodbye – and good luck – to the 2020 cohort of industrial placement students. Our annual student scheme is a unique opportunity to get involved in our exciting project work. The students receive a salary and a 1-on-1 mentor to work on a number of areas in the drug discovery process. Here we look back at the highlights of their year.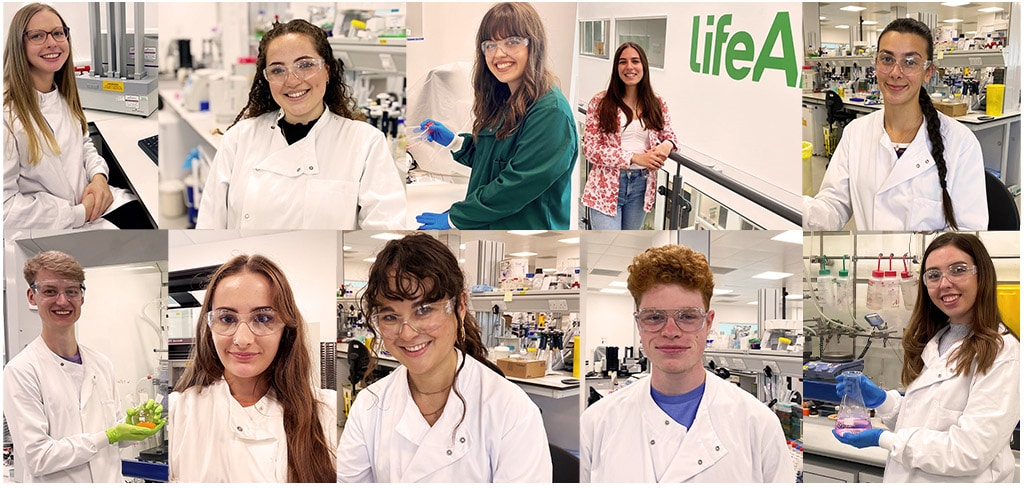 Mae, one of the students, left LifeArc at the beginning of August and we missed the chance to speak with her but you can read about what she got up to in a recent case study on how she utilised AR and VR technologies.
Matilda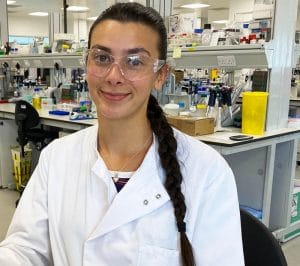 Working at LifeArc for the past year has been an incredible experience. I have had the opportunity to work alongside great scientists and meet amazing people from all walks of life. My team has gone above and beyond to support me whilst giving me the freedom to explore a huge variety of lab techniques.
This has given me great confidence in my own abilities, ready for my final year at Newcastle University where I will be going back to study Biomedical sciences. I will have very fond memories of the LifeArc and will certainly keep in touch.
Molly 
This year at LifeArc has been a truly memorable one, and not just because of Covid! Not only did I develop an abundance of new laboratory and interpersonal skills, but I've met some really interesting and helpful people along the way, especially my fellow students.
A main highlight of my work here was the neuronal purification experiments we began to run at the tail-end of my year. I enjoyed learning about this new technique and figuring out what the data from it meant. After this placement, I return to the University of Birmingham for my 4th year to complete my Integrated Masters in Biological Science.
Danielle 
I have thoroughly enjoyed my year on placement and have found it immensely valuable to have had the opportunity to gain experience working in the labs. This year has also been incredibly helpful for me in deciding the direction of my career after university.
One highlight of my time at LifeArc was completing my Student Science Day presentation and being able to look back at the skills I developed and confidence I gained with a real sense of achievement. I am also grateful to have shared my placement experience with the other students. From September, I am going to complete the final year of my Biochemistry degree at the University of Manchester.
Jessica
I've had such an amazing time at LifeArc, I've learnt so much and met lots of great people! I've loved learning so many techniques, spending lots of time in the lab and being able to do work that feels meaningful! It's been so helpful for determining what I'd like to do going forward. I'm heading back to the University of York for my final year and then hoping to go on to a PhD in the future. Thank you everyone for making this year invaluable!
Kirsten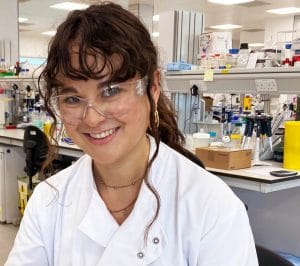 This year I have been part of the immuno-oncology team working on novel targets. The thing I have enjoyed most about the year has been the variety that each day brought, even when it felt like I was doing my hundredth ELISA. Next year I will be going back to the University of Leeds to complete my Biochemistry degree.
I'm hoping to do a PhD in the future which has been largely inspired by this year at LifeArc. Finally, I just wanted to say a huge thank you to everyone who has made my year so great, in particular my team and supervisor Seema who have been brilliant.
Ian
It's been a pleasure working at LifeArc over the last 12 months, and I will greatly miss it. I've had the opportunity to work on a variety of projects, learning from an excellent team of scientists.
It was particularly enjoyable collaborating with UCB and the University of Leicester to explore the use of antibodies in small-molecule drug discovery. I look forward to taking my new skills back to the University of Manchester to complete the final year of my degree.
Daniel
Working at LifeArc has been an amazing experience, with highlights including contributing to the impactful antimicrobial research, learning from the expertise of my scientific colleagues and a memorable student holiday to Scotland. It has motivated me to pursue medicinal chemistry further and as such, I am starting a PhD in the treatment of cardiovascular disease in type 2 diabetes at the University of Leeds in October. A big thanks to the chemistry department for being so welcoming and teaching me so much throughout the year.
Lili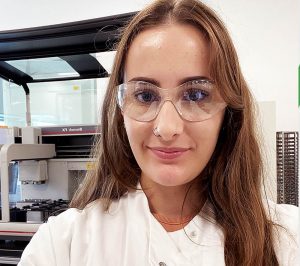 I've had an amazing year at LifeArc. I feel the skills I have learnt here, both in and out of the lab, will equip me well for the future. I've learnt so many new techniques and have done things I would have never had the chance to do at university as well as getting to know lots of new people.
Although it has been difficult working during a pandemic, I found the flexible work approach worked well for me and I got plenty of time in the lab. My highlight has been getting to contribute to a project that could have a big impact on lots of people's lives. Next, I am going back to university in Cardiff for the final 2 years of my MBiochem degree.
Francesca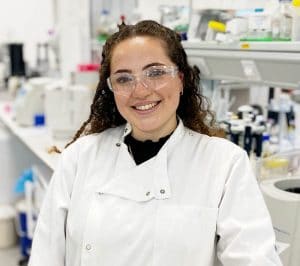 I have had the honour of working for LifeArc in the BioTherapeutics department this year and I can't believe it is over so soon! I have had the opportunity to collaborate with a Biotech company on an antibody humanisation project where I have gained so many valuable skills, from biochemical assays to project presentations. I am very grateful for the amazing team that helped me gain confidence in and out of the lab to become an independent scientist. I look forward to taking these new skills into my final year at the University of Manchester where I will complete my Biomedical Science degree
Chloe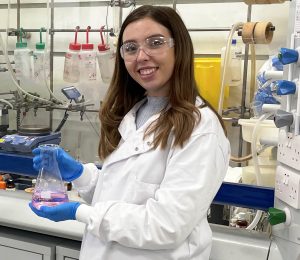 It's been an amazing opportunity to work at LifeArc this past year, during which I've had the pleasure of contributing to PROTAC and Oncology projects. I'm grateful to the chemistry department for all their support and encouragement throughout this past year, particularly during the peak of my university deadlines!
I'm proud to have graduated from university having gained valuable skills as a chemist and I look forward to continuing my development as a Scientist when I start a new job at Sygnature Discovery in September.
Giulia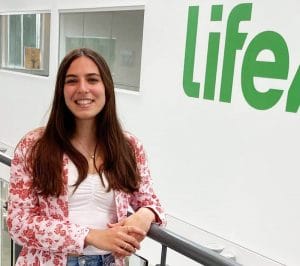 This year at LifeArc has enabled me to gain invaluable experience in a laboratory setting. I have had the chance to learn interesting protein production and biophysics techniques with the guidance of my team and supervisor. Working on active drug discovery projects has made me realise how essential the work we do is in creating new therapies and drugs.
Especially rewarding is knowing that I am part of a team trying to tackle the antibiotic resistance problem which is only going to become a more important threat in the coming years if action is not taken. This placement year has greatly increased my knowledge of the drug discovery sector and gave me a better understanding of the drug discovery world and how it works. This will definitely empower me to make a better-informed decision about my future career. In September I will be going back to Newcastle University to finish my degree in biomedical genetics.
If you are a sciences undergraduate and are interested in applying for the 2022-23 intake, find out more about our industrial placements.