For Rare Disease Day 2023, we shine a light on a partnership that aims to accelerate the search for a treatment for a devastating rare childhood disease
Robbie's story
Robbie is nine and has a rare genetic neurodegenerative disease known as AP-4 Hereditary Spastic Paraplegia (AP-4 HSP) subtype SPG47.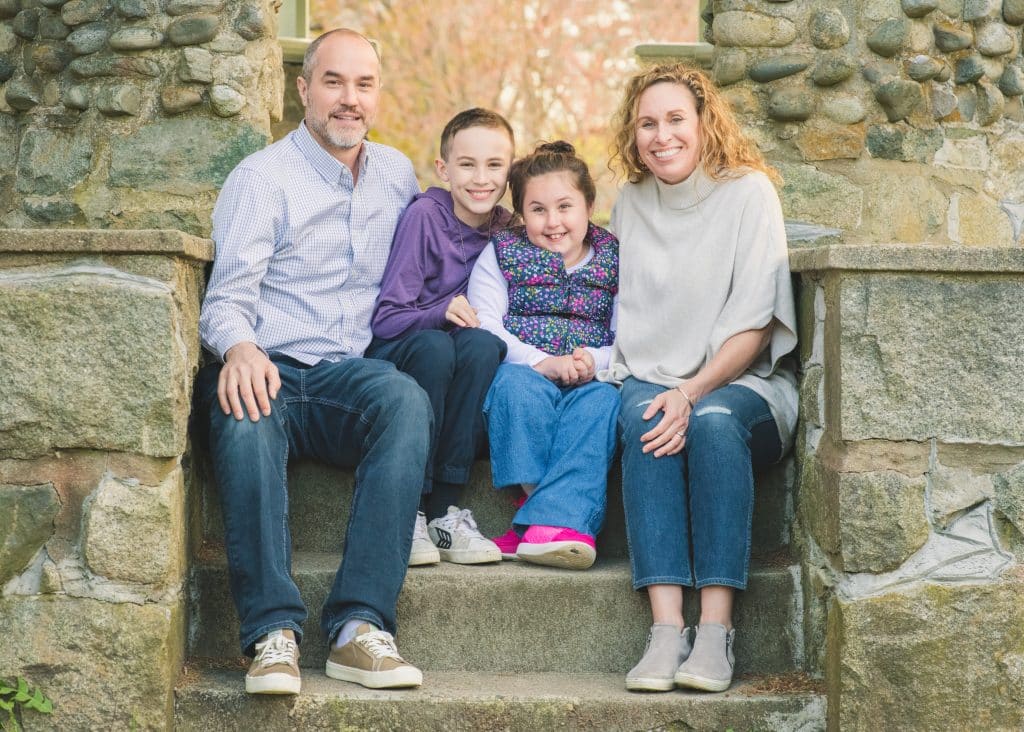 When Robbie was a toddler her parents noticed she was developing more slowly than usual and struggling with all her developmental milestones. Doctors had no answers until an MRI scan led to genetic testing, which confirmed the life-changing diagnosis: SPG47. At the time, Robbie was one of only 10 children in the world with SGP47.
SGP47 is due to a deficiency of the AP4B1 protein. This causes a loss of neurons in the brain, which affects mobility, makes speech and learning difficult, and is linked to epilepsy in some cases.
Robbie has worked hard to be able to walk independently, but the condition has taken that away from her. In spite of it all, Robbie still loves to giggle and play with her friends, just like any child of her age.
Pioneering gene therapy
Robbie's family has found a spark of hope in the research of Professor Mimoun Azzouz from the University of Sheffield. He is pioneering innovative gene therapy research for a range of genetic neurological conditions.
Current funding from our Philanthropic Fund has allowed Professor Azzouz to provide proof-of-concept evidence about the potential to restore the AP4B1 gene through gene therapy. Based on these results, further funding from our Philanthropic Fund has been awarded to Professor Azzouz in order to produce the gene therapy batches under clinical grade manufacturing required to move on to clinical trials in the near future.
Robbie's mother, Kasey, alongside another family whose little girl also has the condition, set up Cure-AP4  with a mission to initiate and fund research.  Their role evolved to help other families.  Today, there are around 230 families with conditions affected by the AP-4 genes.
Find out more about this, and other projects supported by our Philanthropic Fund.