LifeArc and the Chief Scientist Office (CSO) for the Scottish Government have today jointly awarded a total of £300,000 to researchers at The University of Edinburgh to progress their exciting research towards helping people living with rare and complex health conditions.
Grants awarded to researchers in Scotland
Three research grants have been awarded to help tackle some of the biggest health challenges, boosting Scottish life science research. The projects include research into new treatments for motor neurone disease (MND), a group of conditions that affect nerves in the brain and spinal cord; malignant pleural mesothelioma, a rare cancer of the lining of the chest cavity linked to asbestos exposure; and Duchenne muscular dystrophy (DMD), a genetic disease that usually affects boys in early childhood and causes progressive muscle wasting and weakness.
Professor Tom Gillingwater, who is leading the MND project, is aiming to develop new drugs for treating certain types of MND: amyotrophic lateral sclerosis (ALS) that causes rapid loss of muscle control and eventual paralysis – and spinal muscular atrophy (SMA), a genetic disease that affects children. The research team's approach involves targeting an enzyme called UBA1, which has previously been shown to have considerable potential for treating these conditions.
Dr Carsten Hansen and his team are searching for new drug compounds that could be developed into new personalised treatments for mesothelioma. Sadly, the disease is very difficult to treat, and more than half of patients will lose their lives within one year of diagnosis. They are aiming to find potential drug compounds that target a key cellular communication cascade – the Hippo pathway – which is faulty in around four out of ten mesotheliomas.
Professor Colin Farquharson is carrying out laboratory experiments to investigate whether a new drug can help prevent bone fractures in young people with DMD and explore the best strategies for using it in combination with existing medicines.
Around one-half of children with the condition lose their ability to walk after their first long-bone fracture. Spinal fractures are also common and can lead to ongoing back pain that affects their quality of life. The results of the study will set the stage for future clinical trials to find out whether this medicine can provide a safe, effective, and convenient new treatment for children with DMD.
Find out more about these exciting research projects
In partnership with the Scottish Government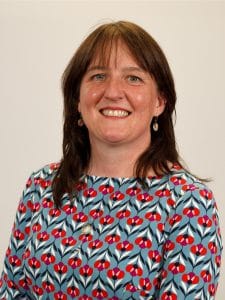 Public Health Minister Maree Todd said: "We are pleased to be partnering with LifeArc to fund three innovative research projects at the University of Edinburgh for conditions that can have a life-changing impact on the people living with them, and their families.
"Research projects like this are essential if we are to continue to develop new and better ways to treat them," she added. "Improving access to specialist treatments is one of the priorities of the UK Rare Diseases Framework, and utilising pioneering research is one of its underpinning themes.
"Action on these priorities and themes will be set out in the first iteration of Scotland's Action Plan for Rare Disease, which will publish this spring."
Dr Catriona Crombie, who heads up LifeArc's Philanthropic Fund said: "We're delighted to be partnering with the CSO to advance science that could ultimately improve the lives of people living with rare diseases.
"These research grants give life science innovators the financial resources to progress their work that aims to make a difference for patients, and those affected by these conditions."
This is the first joint funding initiative launched by the CSO, part of the Scottish Government Health and Social Care Directorates, and LifeArc to back high-quality research into rare diseases that is conducted in Scotland. With research facilities at Edinburgh's BioQuarter, this funding from LifeArc aligns with the organisation's approach of partnering with researchers in academia, charities, and patient groups to address the need for more treatments for rare diseases.
-Ends-
Media contact:
For more information on LifeArc contact:
Surinder Maan, Communications Manager
surinder.maan@lifearc.org
+44 (0)20 7391 2754