The 2021-22 LifeArc-AUTM Fellows outline below their experience of the programme and how the training is helping them reach their career goals.
Alberto Gatta
Associate Business Manager, UCL Business
After dedicating almost ten years of my career to molecular science research at UCL, Yale and the Francis Crick Institute, I felt the need to take the next step and become more involved in progressing scientific innovations into tangible impacts for patients and society.
While at the Francis Crick Institute, I had the opportunity to work with the Translation Team and gain a first-hand understanding of how they help turn scientific discoveries into successful licenses and start-ups. By working closely with the team, and with support from a colleague, I applied for the Fellowship.
I was aware of the programme and was thrilled to be offered the opportunity for the training, mentoring, and networking opportunities it offers.
A technology transfer career spans science, business and law, and requires a new set of skills on top of strong scientific and analytical knowledge.
A new career path
Although I initially felt hesitant about embarking on a new career path, I quickly found a sense of belonging among the group of fellow professionals. We supported and encouraged each other every step of the way, and through this collective effort, we were able to navigate the challenges and ultimately land our current jobs. I can already tell that this group of smart and motivated people will be professional friends for the rest of my career.
Building a network of like-minded professionals
The programme exceeded my expectations right from the start and was pivotal to building the knowledge, network and confidence to enter the new profession. The technology transfer community was very welcoming and recognised the value that new recruits could bring to the profession.
This fellowship is very well established and recognised in the field and fellows will have visibility locally and internationally. Networking opportunities, via the AUTM network and the Annual Conference were a great way to get to know the technology transfer leadership community.
The mentoring programme proved to be an invaluable resource for me as I developed my career strategy and provided me with a broad perspective of the profession both here and in the US. Networking opportunities were one of the highlights of the programme. While intimidating at first, it's clear that everyone in technology transfer is motivated to ultimately create positive social impact. And it was great to build camaraderie with people with similar goals to me.
I am currently working in an academic technology transfer office, but as I look towards the future, I am open to exploring various options along the technology lifecycle.
The LifeArc-AUTM Fellows Programme is an outstanding opportunity for scientists who aspire to move into a career in technology transfer. I highly recommend it to anyone who is looking to advance their career in this field.
---
'June'Ju Yeon Han
Trainee Patent Attorney, Keltie
I started on the AUTM-LifeArc fellowship while I was in the third year of my PhD at the European Molecular Biology Laboratory (EMBL) Barcelona – Heidelberg University.
My research focused on computational developmental biology, specifically the patterning of mouse digits. Before this, I earned my MBiochem from the University of Oxford, where I designed synthetic miRNA switches to regulate gene expression.
I wanted to transition into the business side of a scientific research and discovered the LifeArc-AUTM fellowship through a Google search.  The programme, which included training through courses, conferences, and networking convinced me that this would be a great start to educate myself about the career sector that I wanted to transition into.  My supervisor, who had previously worked with LifeArc as a principal investigator in the MRC Human Genetics Unit, also agreed that LifeArc would be an excellent place to learn about technology transfer.
Access to mentors and the wider network
Initially I was expecting to gain some basic knowledge in technology transfer, such as assessment and valuation of a technology. But the real learning came from the interaction with mentors and professionals at the conference. For instance, I learned that technology transfer is a complex area because multiple stakeholders often have different interests. Furthermore, I learned that technology valuation involves intangible factors, such as future impact, in addition to IP potential.
Talking to the mentors allowed me to discover which aspects and working styles of technology transfer, and other related sectors, would suit me best.
I discovered that I would enjoy working on technologies in various stages of development. Through the monthly seminar and mentoring I also had a chance to interact with patent attorneys working in tech transfer. Additional resources such as the CV review session was incredibly useful. Meeting the other LifeArc-AUTM fellows in person was a great opportunity, as most of the program and monthly seminars were online, and we were spread out across Europe.
A transformative experience
The LifeArc-AUTM Fellowship was a transformative experience that helped me secure my dream job as a trainee patent attorney at Keltie. After the fellowship, I further educated myself on IP through WIPO courses and open days at private patent firms. These experiences gave me an overall understanding of what it means to provide an IP strategy for a specific technology, and the various ways to protect IP through copyrights, trade secrets, or patents. Interactions with the mentors, fellows in the same cohort ,and Anji were inspiring – and gave me confidence to reach out and pursue a different line of career.
---
Nessim Kichik
Technology Transfer Executive – Edinburgh Innovations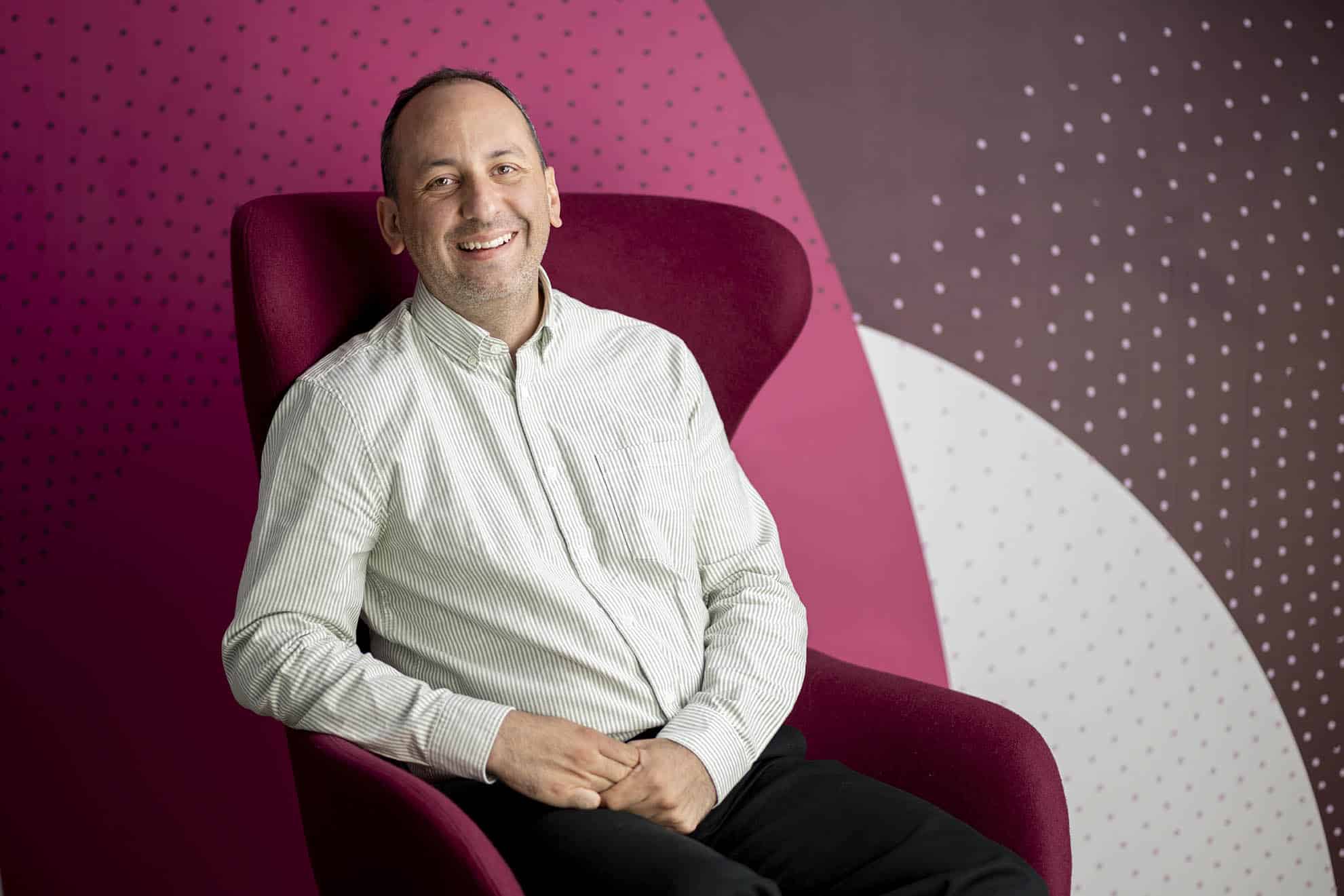 It's always been my passion to understand the complex processes of our body and help improve the lives of people.
Before being accepted as a LifeArc-AUTM Fellow, I was a Senior Research Fellow studying the molecular basis of microbial infections and part of a multidisciplinary research team working on understanding how fungi infect the human body, to use that knowledge to develop new approaches to treat infections. Prior to that, I worked on the structural biology of cancer and drug discovery for the treatment of neurodegenerative diseases.
Improving the lives of people
I became fascinated with technology transfer when I took the opportunity to work on the launch of a biotech start-up. I actively sought out training opportunities to help make the move from research-based roles. Unfortunately, most of the training programmes were part-time or full time. But then I found out about the LifeArc-AUTM Fellows Programme and how it would run alongside my commitments. As a Senior Researcher, it was perfect for me.
Exceptional programme
This programme surpassed my expectations. It is structured to provide the fellows with an excellent learning toolset (AUTM and ASTP webinars, and AUTM's essentials course), personal support and guidance in the shape of two mentors, and attendance to AUTM and ASTP's international annual meetings.
The other fellows had similar interests in technology transfer, and we teamed up to progress learning and share experiences and new interests.
The combination of time flexibility, excellent learning tools and support network is what makes this programme unique. You can immerse into the profession from different perspectives: formal learning, professional support while creating a strong network with other successful professionals in technology transfer.
Amazing support
What I appreciate the most is the amazing support from the both LifeArc-AUTM Fellowship programme and the technology transfer community. The highlight of this programme is the mentorship scheme. Both my mentors played a key role in helping this experience to be enjoyable and smooth, and provided me with useful advice and support to make the most from the Fellows Programme. I maintain this relationship to this day, and plan to keep it in the long term, as they are still part of my support network as mentors and friends.
AUTM's Annual Meeting in New Orleans motivated me to kick start a career change and a couple of months later I had secured my current role as a Technology Transfer Executive working with Edinburgh Innovations.
The training and support I acquired as a LifeArc-AUTM Fellow were instrumental for ensuring a smooth and successful start of a career in technology transfer.
I am now working for the School of Engineering and the College of Medicine and Veterinary Medicine at the University of Edinburgh supporting translation of their technologies. In the longer-term, I want to become involved in the creation of start-ups and academic spin outs, and support scientists to successfully translate their discoveries and technologies for patient benefit.
---
Riin Rebane
Research Fellow, University of Tartu
As a research scientist with a law degree, I've always had a passion for intellectual property rights in academic research. This led me to starting an internship to find out more about technology transfer while being a research scientist at the University of Tartu, Estonia, and head of R&D at the Estonian Environmental Research Centre.
While on a technology transfer internship at Enterprise Estonia, I found out about the LifeArc-AUTM Fellowship through the ASTP.
A unique opportunity
The Fellowship offered a unique opportunity to gain knowledge of many different aspects of Technology Transfer, something that was not available in Estonia. I applied and was thrilled to be accepted on the programme, as it was a perfect match for a scientist looking to start a career in Technology Transfer.
The programme provided me with valuable knowledge and insights, and as well as the fundamentals, we were provided with career advice, which included putting together a CV.
The program had a huge influence on me. I was inspired by the variety of career opportunities available to people trained in Technology Transfer and learnt how the skills and knowledge acquired in this discipline can be applied in so many ways.
Programme highlights
The main highlights were the supporting team at LifeArc and AUTM, who took such a good care of us, and the other Fellows. The AUTM meeting in New Orleans and ASTP meeting in Lisbon were events that I will remember forever, especially the support from the wider Technology Transfer community and the other fellows in the cohort. I really appreciated the support and encouragement, particularly in helping me make such a significant career change.
I didn't have a clear vision for my career at the beginning, but as the course progressed, I became inspired by what I had learnt and have now started my journey to become a patent attorney at Moosedog Oy.
---
Cornelia Roesl
Business Manager, LifeArc

I started working as a scientist at LifeArc in 2019, developing diagnostic tests within our purpose-built facilities in Edinburgh. Due to previous work focussing on Motor Neurone Disease, I have been involved in setting up LifeArc's new translational challenge in this space and quickly realised I wanted to learn more about the business side of our job.
Working closely with LifeArc's Tech Transfer and Business Development teams was a delight, but I needed more formal training in this area. I applied for the LifeArc-AUTM fellowship and feel very privileged to have been accepted.
Aligning with a full-time workload
The programme is designed to fit around a normal day-to-day job, so it meant I could learn new skills and then apply them during my day-to-day job – which worked brilliantly.
I expected formal training sessions and meetings every couple of weeks, but my expectations were far exceeded. The learning was mostly through a series of webinars combined with the support of a dedicated mentor, as well as through in-person and virtual events where I could learn from people already established in the field. It was a steep learning curve and the first event, the essentials course, felt overwhelming. However, the field is amazing, and everyone offers support and is always open for questions, which made a great difference.
The programme taught me to look at the (science) world differently. As a scientist, we focus on tiny details and try to look even deeper into finding out what exactly is going on in reactions / mechanisms etc. In Tech Transfer, the more you learn, the more you get an overarching view of the (science) field, and you can start to form new pictures of the field and bring like-minded people together to fill knowledge gaps.
AUTM conference
Having lived through all the restrictions of the pandemic, it was fantastic to get the opportunity to travel to New Orleans for the AUTM 2022 conference – despite all the anxiety around Covid tests and entry restrictions. The conference itself was intense with talks starting at 8am and finishing around 7pm. But the networking was invaluable, and I connected with many amazing people. The conference gave me a feeling for what it's like to work in Tech Transfer, and it opened my eyes to the career areas I could get involved in.
After completing the Fellowship, I started my new role as a Business Manager at LifeArc and have been applying  the knowledge I acquired in the Fellowship to help LifeArc implement a new strategy to make an even bigger patient impact. From now on, rather than being a scientist and working in the lab, I will be supporting the people who do science, mostly by managing their grants and projects. This is a great opportunity and I'm delighted to be able to apply my science skills in a business context.
Connect with Cornelia on LinkedIn
---
Bruno Santos
Agro-Food and Healthcare Technology Manager at INESC TEC
While working on my master's thesis on Biomedical Engineering, I found that many promising technologies failed to be commercialised due to a lack of interest or resources. My curiosity led me to take a position at the Technology Licensing Office at INESC TEC (a non-profit research institution based in Porto, Portugal) where I became committed to transitioning from a career in STEM to one in Technology Transfer.
I found out about the LifeArc-AUTM Fellowship from LinkedIn and this sparked my interest to find out more. It was a fantastic opportunity for scientist such as myself who had little or no work experience in Technology Transfer, plus it would help be acquire  knowledge that would benefit not only my career but also the Portuguese Technology Transfer community as well.
Expectations exceeded
Filipa Tomé, a past LifeArc-AUTM Fellow based in Portugal, gave me lots of advice and recommended me to the programme. I went into the start of the program with high expectations, which were completely exceeded. I was pleasantly surprised by how everyone was so extremely receptive and willing to share their knowledge. A vast amount of educational material ended up being made available to me.
It was also an eye-opening experience to see how Tech Transfer is approached in the USA.  I would like thank the team for the support given throughout the programme.
The programme has helped me feel more confident when working with different stakeholders and has given me the tools to enable me to be a better Tech Transfer professional. Furthermore, it was also an important way to prove my expertise and know-how, which helped me secure a promotion.
Since I took part in the programme, people have approached me to ask for advice and to share best practices with them. Besides the extensive educational material (which is critical in this early phase of our careers), I would say that the mentorship, and the participation at the AUTM and ASTP conferences, were highlights.
Building a network of peers
During the conferences I was able to meet other Tech Transfer professionals and build a network which has gone on to be essential for facilitating discussions and sharing experiences.
Participation at the conferences and the opportunity to speak at the AUTM Annual Meeting was a great way to further develop my soft skills.
Regarding the mentorship, I have excellent advice and insights from both my expert mentor and my buddy mentor. It was particularly helpful to have a buddy mentor, since they are also relatively new to this profession and going through similar challenges.
Currently, I am helping to implement some structural changes and procedures at our TTO. My career goal is to help shape a better future for Tech Transfer in Europe, learn best practices and share this knowledge further.
Reach out to Bruno on LinkedIn
---
Agnieszka Szemiel
Facility Manager of COVID-19 Drug Screening and Resistance Hub (CRUSH) at the MRC-University of Glasgow Centre for Virus Research, UK
As a virologist, I have had the opportunity to work on viruses at a molecular level. After completing my undergraduate and graduate studies in Biotechnology at the University of Gdansk in Poland, I went on to earn my PhD at the University of St Andrews in the UK, where I studied the pathogenesis of viruses in mosquito models.
Since then, I have worked as a postdoctoral researcher on a wide range of viruses, including bunyaviruses, hantaviruses, Zika virus, and morbilliviruses, among others. During the COVID-19 pandemic, I was part of the research response team at the MRC – University of Glasgow Centre for Virus Research. The COVID-19 Drug-Screening and Resistance Hub (CRUSH), where I am Facility Manager, was established with funding from LifeArc and MRC and serves as the translational arm of the institute, dedicated to providing drug screening services to biotech industry and academia.
Improving business skills
As a Facility Manager at CRUSH, I was eager to identify areas where I could improve my skills in project management, business management, contracts and IP.  Only one program met all the requirements to help me interact effectively with industry – and that was the LifeArc–AUTM Fellows Programme.
To my delight, the programme exceeded all my expectations. Not only did I gain valuable insights on how to effectively navigate the complex landscape of academia-industry interactions, but I also discovered the exciting world of "Technology Transfer". This seemingly simple term encompasses a vast field that delves into the intricacies of how academia can work closely with industry to translate basic laboratory ideas into usable products that can benefit patients.
The programme provided me with a wealth of knowledge, hands-on experience, and a network of experts that has been invaluable in my role as Facility Manager. I am grateful for the opportunity to have been a part of this program and I am looking forward to applying what I have learned to transform my lab's ideas into reality.
The LifeArc-AUTM Fellows Programme offered a truly comprehensive and valuable experience for me as a Facility Manager.
Some highlights of the program
Two mentors – a professional mentor, who is a seasoned expert in knowledge transfer, and a buddy mentor who had been through the process before and could provide guidance and support along the way.
Lots of formal and informal training opportunities through seminars, webinars, online courses
Attendance at the biggest knowledge transfer conferences in the world, such as the AUTM annual meeting and ASTP conference.
Networking opportunities: I was pleasantly surprised to discover the wealth of networking opportunities available through the programme. I had the chance to connect with the big names in the field who were keen to share their knowledge and provide advice.
I am eager to continue developing the skills that I acquired from the programme in my role of Facility Manager. Ultimately, my goal is to transition from the lab to translational research where my work could have a direct impact on the global health sector.
---
Ffion Walters
Enterprise, Partnerships, and Innovation Champion (Swansea University Medical School)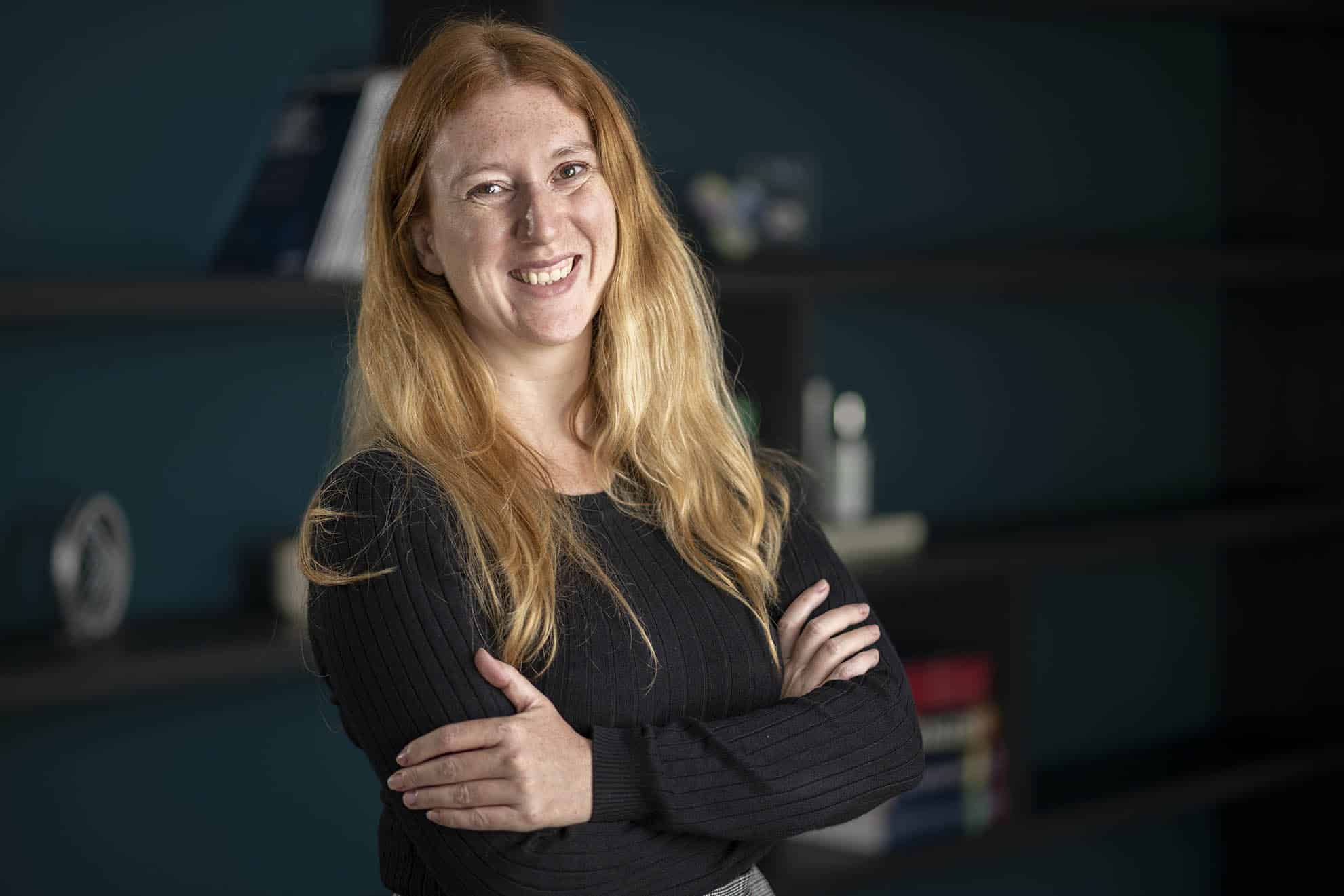 Prior to completing my PhD in biosensors for diagnostics at Swansea University, I had worked developing new products mainly in lateral flow diagnostic assays within the In Vitro Diagnostics (IVD) sector. I wanted to bring my experience of commercialisation of innovation in the IVD industry into my academic work.
A perfect fit for career development
So when I came across the LifeArc-AUTM fellowship online, I felt it was a perfect fit for me as it would bring together all my industry experience and give me the opportunity to move into a career translating academic innovations and taking them out into the world.
The fellowship completely surpassed my expectations. I had expected to learn a lot about technology transfer, but I was blown away the depth and quality of the fellowship and the high standard of the training, which I could instantly apply in my day-to-day work, while also opening new avenues.
The fellowship allowed me to move into a Technology Transfer role even before finishing – helping me land a role with the Enterprise, Partnerships, and Innovation team at Swansea University Medical School.
Access to knowledge
The fellowship allows access to an unprecedented library of knowledge and supplements this with mentoring and access to Tech Transfer professionals.  My network grew substantially, and I was surprised at how helpful and welcoming the technology transfer community is both in the UK and internationally.  Also, the trip to the AUTM annual meeting in New Orleans cannot be left off the highlight list!
Looking forward, I hope to continue working within and encouraging translational research and the commercialisation of academic research so that it can have the biggest impact possible on health and greater society.  The LifeArc-AUTM fellowship has no doubt equipped me to reach new highs in my career aspirations.
Connect with Ffion on LinkedIn
---
Monika Zwirek
MRC Research Manager
As a senior scientist at the MRC PPU at the University of Dundee, I worked closely with industry on innovation and translation, and supervised a group of scientists. Interacting with commercial partners made me interested in intellectual property and translation, and that led me to think about pursuing a career in this field.
I heard about the LifeArc-ATUM Fellowship from a colleague in the Technology team at Dundee university. My line manager was very supportive of my application and introduced me to colleagues who had completed the programme. He also introduced me to our TTO's management team, who allowed me to participate in their meetings and scouting activities, which came in handy while doing the online learning.
Gateway to a new career
I anticipated receiving formal training on various aspects of the technology transfer process, as well as mentorship and guidance on how to advance my career from the bench to commercialisation. However, the fellowship exceeded my expectations because I not only gained valuable theoretical knowledge of the technology transfer field, but also made connections that have been extremely helpful in advancing my career in this field. Near the end of my fellowship, I was offered a position as an MRC Research Manager, which I began in October 2022.
The connections I made with people in the field, both seasoned professionals and newcomers like myself, were the programmes's highlights. In comparison to the previous two cohorts, we were fortunate in that we were able to attend both global and European TT meetings in person, which added to the overall impression.
Nurturing the ability to have a bigger impact
Our cohort was comprised of highly talented and experienced scientists who were determined to change careers in order to have a greater impact. I had a great time at both our monthly meetings and our in-person catch-ups. Interactions with my professional and buddy mentors, as well as the speakers at our monthly talks, and the professionals we met during training courses and the ASTP and AUTM, were also important in my development. Hearing from other professionals at different stages of their careers has been extremely beneficial, and discussing career opportunities with them has given me the confidence to apply for positions in the field and very much outside of my comfort zone.
Going forward, I hope to broaden my knowledge and expertise in the field of technology transfer and management in general. It is vital for the success of my current role that I continue to develop my skills and broaden my professional network, so I am looking forward to expanding my role and using my diverse scientific knowledge and expertise to drive innovation that will hopefully one day make a difference in people's lives.
Connect with Monika on LinkedIn