The Board at LifeArc announces today it is sponsoring five Daphne Jackson Fellowships, in honour of our dear friend, colleague and trustee, Aisling Burnand CBE, 1964-2022.
Dr Melanie Lee CBE, CEO of LifeArc said: "Aisling was an exceptional Trustee, our good friend and an immensely respected and passionate figure in the life sciences research sector. It was hugely important to the Board and everyone at LifeArc to do something to honour her contribution and the huge legacy she leaves behind."
"She was also a supporter of the Daphne Jackson Trust, and their work in supporting returning researchers. So, it is our absolute pleasure to sponsor these new Fellowships organised by the Trust, with a focus on the chosen areas of our Translational Challenge programmes – areas of high unmet patient need where LifeArc will catalyse solutions for patients. We hope the memory of Aisling and her passion for supporting innovation and the needs of patients will provide singular inspiration and motivation to all our fellows."
LifeArc, a self-financing medical research charity, will sponsor five research Fellowships, each running for approximately three years, at the Daphne Jackson Trust. Each Fellowship will be open to talented professionals returning to life sciences research following a career break.
The first of the Fellowships, the 2023 award, will open for applications this month and is available to researchers with specialisms in motor neuron disease or chronic respiratory infection, or related areas of these two LifeArc Translational Challenges.
The further four Fellowships will open for applications in each subsequent year until 2027. Each Aisling Burnand LifeArc Research Fellowship will be aligned to LifeArc's Translational Challenges accelerating scientific innovation in key areas of complex health needs. The other areas are global health, paediatric oncology, and rare diseases.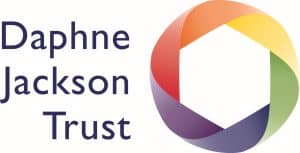 Dr Katie Perry, Chief Executive at the Daphne Jackson Trust; "I'm very excited to be working with LifeArc, who are very generously sponsoring Daphne Jackson Fellowships in honour of Aisling Burnand.
"I look forward to this collaboration especially as it honours the life and work of Aisling, who did so much for the sector and was a great supporter of our work with returners. The Trust was one of the first organisations to become a supporting member of AMRC and we will continue our collaboration with them and LifeArc to make a real difference for returners in the medical research sector."
Aisling was an experienced, inspiring and supportive member of the LifeArc Board and a lifelong supporter of health research. She joined LifeArc as a trustee in 2017, where her passion and expertise helped steer its strategic direction, values and governance.
Aisling was also Chief Executive Officer of the Association of Medical Research Charities (AMRC) until 2021, representing the interests of over 150 charities and the patients they serve.
– Ends –
How to apply
For further details about the eligibility criteria and the application process, please visit: www.daphnejackson.org.  For further information before submitting an application, please contact the Daphne Jackson Trust via email at djmft@surrey.ac.uk