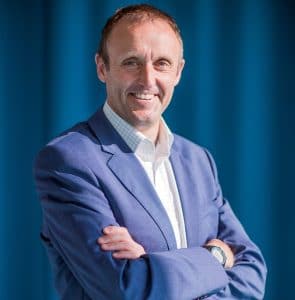 Dr Ian Gilham has been appointed as our new Chair of Trustees and will succeed Dr John Stageman CBE when he steps down on 4 April after eight years leading the Board.
Ian became a LifeArc Trustee in October 2021 and will take up the Chair's role at a pivotal time for us as we implement our new 2030 strategy.
He brings a wealth of skills and experience to his new position, having held senior positions in global pharmaceutical and diagnostic organisations including GlaxoSmithKline and Abbott Laboratories and serving as a non-executive chairman of Aptamer Group, genedrive plc and Cytox.
Ian's role will focus on guiding the LifeArc Board, as the charity puts its plans into action, committing to spend up to £1.3bn by 2030 on translational endeavours that unlock the potential of medical innovation.
Ian said: "I am honoured to have been asked to succeed John as Chair of LifeArc. With an extremely talented team, extensive network within academia, charities and industry and the resources to drive our strategy forward, we can make a real difference to the lives of patients living with complex and rare conditions."
In his time as LifeArc Chair, John's visionary leadership has guided the charity through significant change. John oversaw the evolution of MRC Technology into LifeArc, recruiting a new CEO and the subsequent monetisation of our royalties rights in Keytruda (pembrolizumab). He has also been instrumental in the development of our new 2030 strategy.
On Ian's appointment as Chair, John said: "While I will be sad to part from LifeArc, I am delighted to hand over the reins to Ian. His depth of experience and knowledge of this sector gives him a profound appreciation of our unique role in the life sciences sector."
LifeArc CEO Dr Melanie Lee, CBE, said about the changes: "LifeArc will miss John's passion for the UK translation ecosystem as it has guided MRCT and now LifeArc towards our 2030 strategy. Working with others and using our assets of advice, science and funds we aim to maximise translation of scientific ideas into products for patients. We thank John for his dedication.
"We now look forward to and welcome Ian as our new Chair and recognise the broad experience he brings to us with his life sciences sector and governance experience."
Ian will take up the Chair role on 4 April this year.
Read more about our strategy and our people.