During the pandemic, we launched the Advise & Connect service as part of our wider effort as an organisation to support the research ecosystem to rapidly develop solutions to fight COVID-19. Medical researchers could come to us for specialist advice on how to progress their exciting early projects closer to patients – and potentially apply to our Innovation Award scheme.
We are pleased to announce that the first recipient of the Innovation Award is iLOF (Intelligent Lab on Fiber), a startup company based in Oxford and Portugal. The funding will enable them to build on their previous work to forecast the evolution of COVID-19 infection to help screen and stratify patients for targeted treatment and monitoring.
We spoke to Mehak Mumtaz, co-founder and Chief Operating Officer of iLOF, to find out more about their novel technology and its potential to transform personalised medicine – and how iLOF will use the new funding to apply their new COVID-19 disease severity model to other respiratory infections.
What problem is iLOF trying to solve?
"iLOF was born out of the principle that every patient is unique – and so their treatment should be too. While the traditional 'one size fits all' approach is efficient for many illnesses, it fails to provide a solution for many complex conditions such as Alzheimer's disease or cancer."
What's your novel technology?
"We've developed and patented a photonics and artificial intelligence (AI) platform that can provide efficient and cost-effective solutions for screening patients and predicting their response to various treatments – enabling the delivery of personalised treatment.
"The analyser works by acquiring an optical fingerprint from a patient's blood sample, which is then processed and run through AI algorithms on our cloud-based platform and matched to a specific disease profile. In less than 30 seconds, it can provide a result – either in the local device or remotely.
"We can predict lots of different things from a person's blood fingerprint – such as their likelihood of having a certain disease, how they will respond to a certain treatment, or how their disease will progressively evolve over time. Our most developed application is a blood-based screening test to stratify Alzheimer's disease patients for clinical trials."
What are its advantages over other methods?
"Our technology is innovative because it's based on the inherent sensing of a biological sample, the method does not require complex labels and analytical steps to provide a result – so it is both time- and cost-efficient. While other optical-based and label-free technologies are also in development, these are mostly applied to measure the physical properties of biological nanostructures rather than evaluating their biochemical composition for patient profiling. This platform has the potential to transform the pharmaceutical and diagnostics sector."
What's the story behind the company?
"iLOF was born in 2019 after winning the EIT Health Wild Card Program. The program brought the required resources and network to start implementing the project, which until that point was just a dream and an idea. We did around 100 interviews with global stakeholders to establish if there was a real-world clinical need and whether we could realistically use this technology to solve that problem. At the end of the program, we managed to raise funding to set up the company.
"We've now grown into a team of 18 people based in the UK and Portugal. Although the journey has been quite challenging, as is often the case with startups, we have made tremendous strides  and our work has been recognised several times. We were short-listed as Best Technology by Digital TOP 50, vice-winner of Roche innovation challenge, and won the Microsoft Global Female Founder's competition.
"We're currently in the process of expanding our team – we're looking to recruit enthusiastic people with photonics and AI expertise to come and join us!"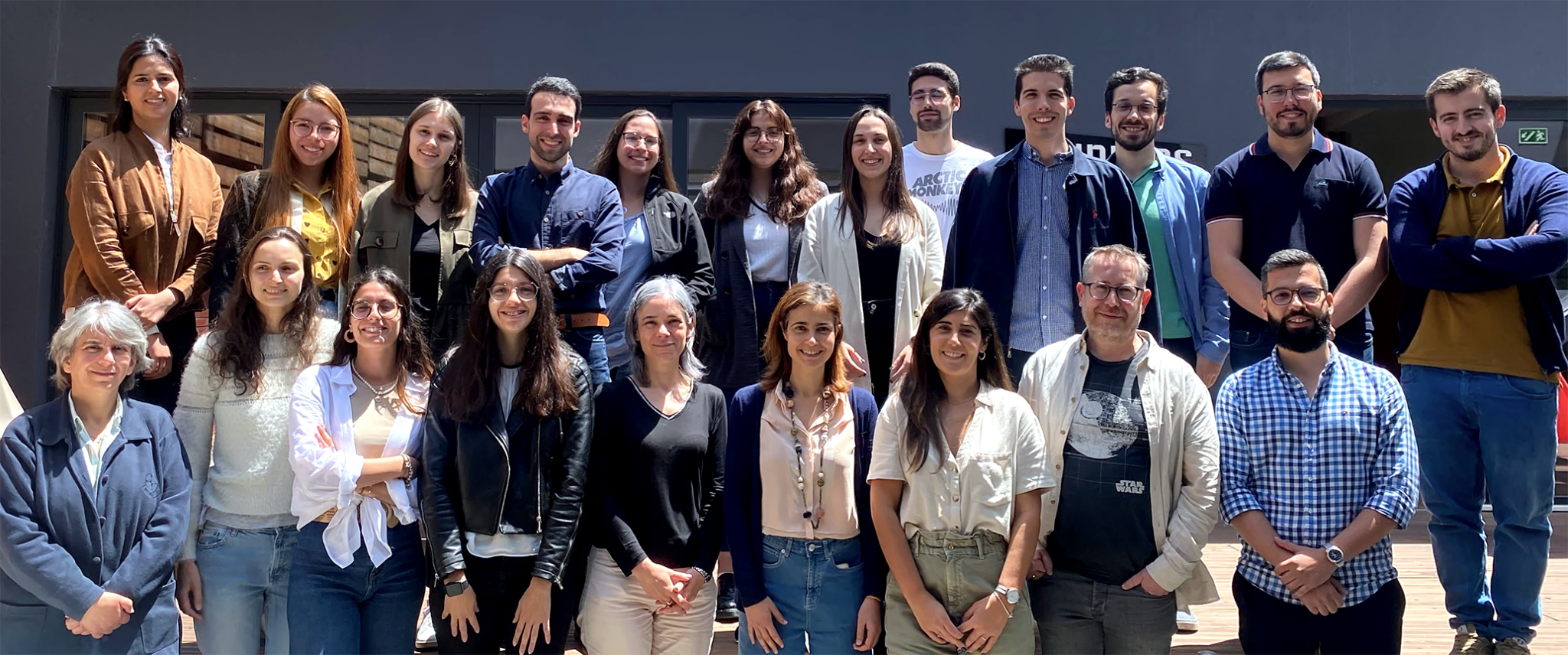 What led you to apply for the Innovation Award?
"We initially applied to the MedCity Collaborate to Innovate Programme to advance a test we had developed to predict COVID-19 disease severity – and apply the learnings to build a tool to fight potential future pandemics caused by other respiratory infections.
"During this process, we were offered the opportunity to receive specialist advice from LifeArc's Advise & Connect service. We met with a panel of experts – including LifeArc scientists and members of the technology transfer and commercialisation teams – who asked us lots of questions about our technology. They provided us with lots of helpful feedback, as well as some useful advice around accessing samples. Their questions were very thought-provoking, so the experience was really helpful.
"We were then invited to apply for the LifeArc Innovation Award, which was a nice surprise!"
How will you use this funding?
"Our goal is to transfer the learning we acquired with our COVID-19 disease severity tool to build a more generalised platform that can be used to fight future respiratory outbreaks. We will use the funds to develop these novel prediction models and to access samples of non-COVID-19 respiratory infection patients to test the effectiveness of this approach.
"If the project is successful, we will test this new platform during the flu season, to analyse its performance in real-world situations. Alongside this, we will work on its certification and regulation so that it can be made available to hospitals."
What advice would you give to other researchers with an entrepreneurial idea?
"As scientists or developers working on technology, we can often lose perspective of how it will be applied to solve a real-world problem. So it's essential to talk to clinicians, patients and other experts to define the unmet clinical need that you're trying to solve."
Sandra Esteras-Chopo, Business Manager at LifeArc said: "The Advise & Connect service was born during the pandemic to open up our expertise and resources to innovators. We're pleased that the iLOF team found the discussions from our advisors relevant and it helped to shape their Innovation award application, which will now enable them to advance this project one step closer to the clinic.
"The project will provide proof of concept about whether the model they have developed for COVID-19 can also be applied to other respiratory diseases. It's really cutting-edge technology and is also very convenient from the patient's perspective and it can be easily applied at the point-of-care in the hospital setting to provide very quick information to support clinical decision-making."
Advise & Connect is still open for applications for early-stage medical research projects with the potential to make a positive impact on Covid-19 patients or help manage future viral outbreaks focusing on four specific areas: drugs, diagnostics, devices and AI/digital health. Advise & Connect can help your project move closer to patients, by providing access to our expertise, our wider network of partners and collaborators and potentially an Innovation Award of up to £20,000.
Find out more about our Advise & Connect service and how to apply.