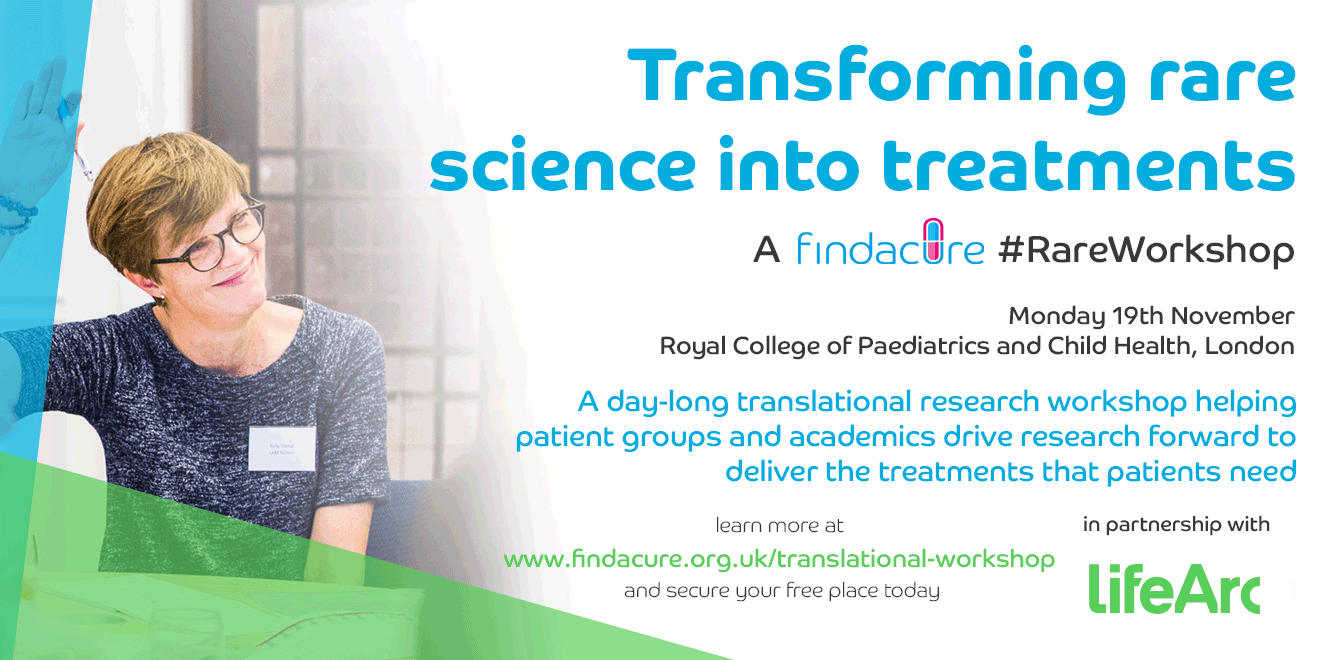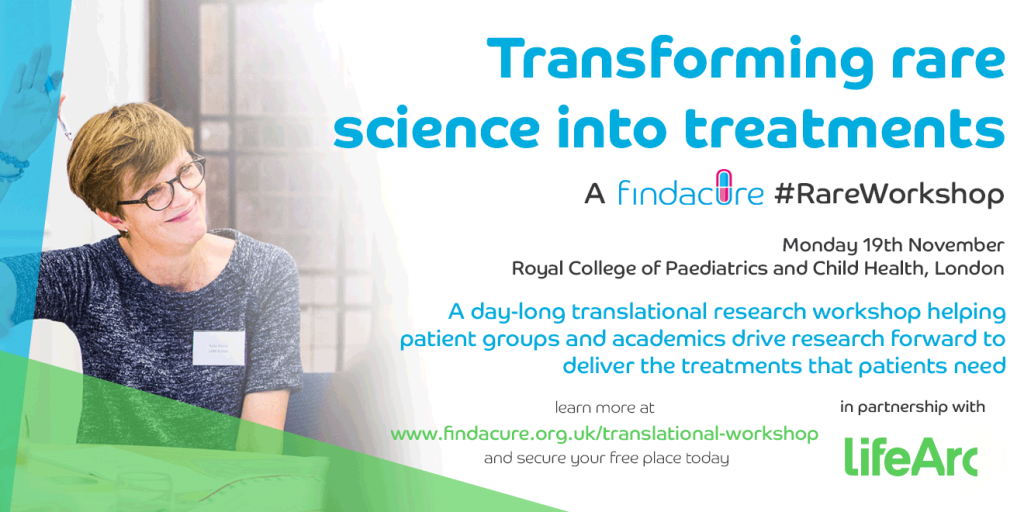 Monday 19th November, Royal College of Paediatrics and Child Health, London
A day-long translational research workshop helping patient groups and academics drive research forward to deliver the treatments that patients need.
Findacure, in collaboration with LifeArc, is delighted to announce its next workshop on translational research. The workshop will address a number of important issues designed to help patient groups and their academic and clinical collaborators understand how to turn laboratory science into effective treatments for rare disease patients.
Attendees can expect to hear talks on:
What is translational research, and what are the key components of a robust research project?
Funding, delivering and managing a translational research programme
How can patient groups directly support a clinical trial?
The role of patient groups in the development cycle of a rare disease treatment
The workshop will also include time for group discussion, before concluding with an expert panel session.
Anyone with an interest in rare diseases is welcome to attend and we encourage patient groups to invite members of their scientific and medical advisory boards. The workshop is free to register and lunch and refreshments will be provided. Findacure will reimburse travel expenses for rare disease patients, patient groups and charities, up to the total value of £75.00 per person, contingent upon the production of valid receipts. Read more on our expenses policy here.
For further information and to sign up visit findacure.org.uk/event/translational-workshop
Please note, spaces at this workshop are limited. Therefore, we kindly request that you only sign up for the event if you are confident you are able to attend. If you have already registered and find yourself unable to make it, please contact maryrose@findacure.org.uk

Share this
All News