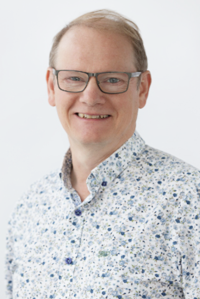 Justin Bryans is Executive Director, Drug Discovery, at LifeArc.
Justin trained as a chemist at the Universities of York and Oxford and has worked as a medicinal chemist for over 25 years in biotech and pharma, including Parke-Davis and Pfizer, delivering clinical candidates for a wide range of diseases.
He is cited as an inventor on over 50 patents and has authored over 50 publications. He joined LifeArc in 2005 and currently leads the drug discovery team collaborating with academics on cutting-edge science to deliver high quality molecules as potential drugs for diseases.
Justin undertakes teaching on drug discovery at Queen Mary University of London (where he holds an honorary professorship), University College London and the Wellcome Trust. He also sits on a range of committees and advisory panels including those at Cancer Research UK and the University of Leicester. He is a Fellow of the Royal Society of Chemistry.
---
Message Justin
Back to our management team