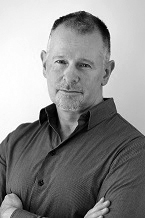 Andrew Farquharson, M.Sc., European Patent Attorney, is LifeArc's Executive Director of Technology Transfer.
Andrew leads the team responsible for identifying, protecting and progressing promising life science research to improve human health. He has many years' experience of intellectual property law and government affairs in the pharmaceutical industry and private legal practice. He joined LifeArc in 2015, having spent most of his career at AstraZeneca, where he worked in the UK and the USA in his role as Senior Director of Biologics IP and Director of External IP Affairs.
He has also worked independently for the Wellcome Trust and many small biotechs, as well as supported biopharma trade associations EFPIA and IFPMA in the development of their IP and access strategies. Andrew was appointed by the EU Commission to the expert group advising the Commission on EU legislation and its impact on the life sciences sector.
---
Message Andrew
Back to our management team