Melanie Lee, Chief Executive Officer, LifeArc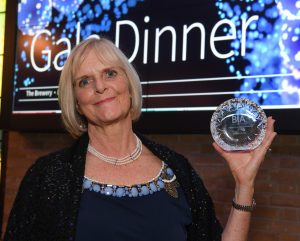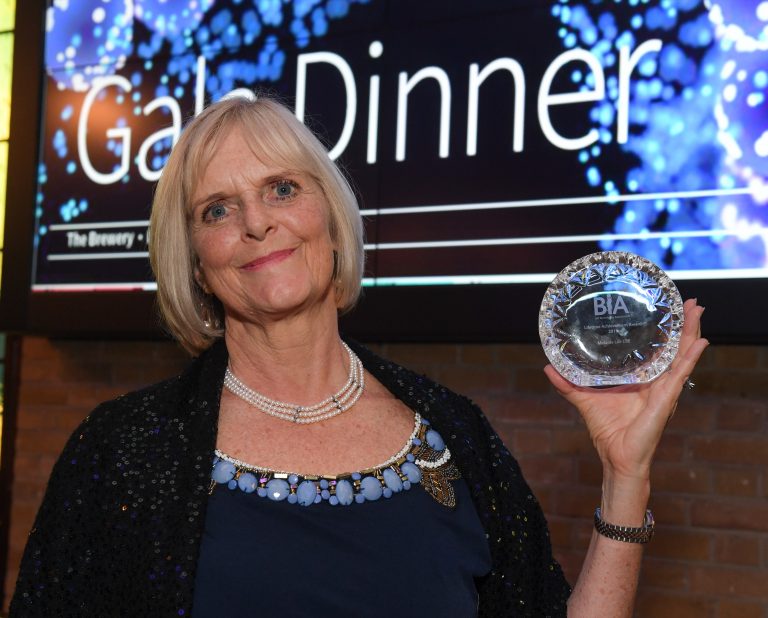 Last night I was truly humbled to receive the BioIndustry Association (BIA) Lifetime Achievement Award.  I'd like to thank Steve Bates, Jane Osbourne and the BIA for this acknowledgement. I can honestly say I have enjoyed my career primarily because of two things.  First the science – which is my passion – and second the calibre of people that I have been lucky to work with.
My love of the life sciences
The 'voyage of discovery' that science offers has been my passion for as long as I can remember.  At the start of my career, my laboratory work in academia included fundamental research on the cell cycle (work which ultimately helped to earn me a CBE).  This research ultimately led to new therapeutic entities.
Sir Paul Nurse was awarded a Nobel Prize for Medicine for continued work on the same project and he was extraordinarily inclusive and generous when he received the prize, inviting his team to the ceremony in Sweden in 2001.
Early stage research offered a degree of freedom and excitement that I really enjoyed, but I also wanted to try something new.  I moved across to the industry side and started a two-year journey, learning a new language of therapeutic research and development (R&D) while getting to grips with different working processes and leading goal-orientated teams.
During those early years there were times when I would have headed back to academia in a heartbeat to regain that team focus on a discrete area of science like the cell cycle.  But, in sticking it out, I was completely won over by the wonder of translating a new target discovery into new therapeutic entity.  I was amazed by the vast array of skills and knowledge surrounding me.  No one person alone could deliver a new therapeutic.
Now reflecting on my 30-year career in healthcare R&D, I have amassed a wealth of leadership experience working across the worlds of diagnostics, devices and therapeutics.  I recently joined the charity, LifeArc, from BTG plc where I had been the Chief Scientific Officer since 2014.  This is not my first foray into charity – I have previously held Chair and Deputy Chair Trustee appointments at Cancer Research Technology and Cancer Research UK respectively.  I have also led small companies as their CEO and held non-executive director positions on large and small companies.  Each position gave me new insights and unique challenges along the complex process of enhancing patient quality of life.
Being a female leader at this time of change
I believe I am one of very few women to receive this award in the BIA's 25-year history; an honour I am very proud of. Finding a career in science as a female is not without its challenges, as we manoeuvre our way through key points in life that may affect us – be that maternity leave, a growing family or looking after ageing relatives.
My success is partly down to the positive influence early in life, as my parents taught me that anything was possible with hard work.  No barriers were established that could be used as reasons why something was not doable.
There are three important things about leadership that I have learned along the way that I'd like to share:
People, but especially women, have more confidence and can be more convincing when time is set aside for adequate, thoughtful preparation of everything from content to presentation style (in fact this is essential), so I make sure that I build this into my work schedule. Getting personally involved is a huge part of working in the life sciences sector as is recognising the motivations and drivers in others.
Listening and asking questions and keeping a focus on patients and what matters to them is really important
Building a like-minded professional network and setting personal goals are two things which will facilitate changes for you when career opportunities, difficult decisions and risk-mitigation need to be navigated.  The network should span all age groups so in addition to providing you with support you can encourage and motivate the young and build a natural talent pool and network when scouting for future leaders.
Now as I take up the CEO role at LifeArc, I will be bringing all the lessons I have learned and applying them to the unique position LifeArc holds as a self-funding medical research charity.  LifeArc accelerates translational research and helps bring new therapies and diagnostics closer to patients in need.
We will be embracing diversity and collaboration as we make this journey.  It takes a strong network of translational experts to produce life-changing products.  We have a great ecosystem in the UK spanning academia, charities, large and small industry providing new routes for innovative science.  And today patients are helping to shape that science, by sharing their views and needs, and through charities, helping to fund research.
It is an exciting time for all of us in life sciences and we share a great mission to discover, develop and deliver valuable treatments and diagnostics to patients in need.