LifeArc is delighted to partner with the AUTM Foundation to deliver the LifeArc AUTM Fellows Programme.  Here we look back at the experiences of the 2018 alumni and hope to provide insight into the programme for future candidates.
What is it?
LifeArc collaborates with the AUTM Foundation to offer technology transfer career training fellowships to qualifying candidates.  The scheme provides successful participants with:
one year of AUTM membership (with access to a Technology Transfer Practice Manual and over 90 webinars along with a CV review service)
an assigned mentor
sponsored attendance at three international technology transfer conferences
assistance to secure a 4-8 week internship.
Who can apply
The LifeArc AUTM Fellows scheme is open to candidates who:
are academic life scientists at the graduate or post-doctoral stage of their careers
have little or no direct experience of technology transfer
are passionate about innovation and who aspire to a career in technology transfer.
Results
All five alumni from the 2017-18 intake are now employed in prominent technology transfer roles;
Dr Sara Garcia Gómes, Translation Research Associate, Francis Crick Institute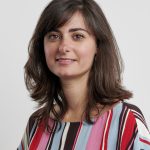 "By the time I applied to this Fellowship I was a postdoc at the Francis Crick Institute looking at opening my career to different opportunities than the well-known academic pathway.  I've been always intrigued by translational science and amazed by the idea of lab discoveries getting into the clinic, so when I saw this Fellowship advertised, it was clear to me!
When I started the programme, I thought it would be a huge commitment but at the same time I was looking forward to learning everything about the profession and make the most out of the year.  To my surprise the learning experience was rather easy going.  The Technology Transfer essentials course was fantastic, facilitators did a great job explaining and sharing their own practices and we had case examples to apply what we were learning.  
I not only learnt a lot but also started creating a network of colleagues that got exponentially extended during the AUTM and Praxis conferences later in the year.
Furthermore, having access to AUTM webinars complemented really well the training as you can increase your knowledge on very different topics around the field.
In my case, when I came back from the course in Dallas (US) I felt more than ready to jump into the profession and I was offered to spend a year in the Translational Team at the Crick.  During that time I was exposed to everything they manage and quickly started to get responsibilities.
Both, the formal training provided by the LifeArc/AUTM fellowship and the time spent in the Translation Team at the Crick made me finish the year having acquired the skills needed to further develop my career in Technology Transfer, what I'm currently doing at UCL Business."
Dr Sven Hofmann, Head of Enterprise and Innovation, St George's University Hospitals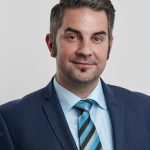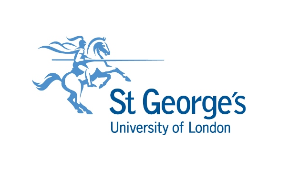 "With a PhD in medical biochemistry, a PostDoc in infectious diseases and a 2 years' experience as production manager and quality assurance administrator in a spin out company I entered the Technology Transfer sector as a pro bono intern in the Enterprise & Innovation Team at St George's University of London.  During that time, I successfully applied for the LifeArc AUTM Technology Transfer Training programme.  
As one out of five Fellows of the very first UK cohort I was overly excited and proud and challenged to be given the unique chance to join this programme and boost my career transition.  In the first phase I became an AUTM member and I was able to prepare and skill up with access to the AUTM Learning Center with a huge library of knowledge and know how in the form of webinars and manuals.  
The incorporated mentoring scheme allowed me to get to know my mentor Yatin Karpe from Rowan University who significantly shaped my training and became a highly valued colleague and friend over time.
 The next phase of the training programme included a very well selected choice of US and European events including the Essentials in Technology Transfer Course in Dallas (TX), the AUTM Annual Meeting in Phoenix (AZ) and the ASTP Proton Annual Conference in Liege (Belgium) which enabled me to practice newly acquired skills and to establish an international network of like-minded peers, experienced technology transfer professionals and veterans as well as industry contacts.  The programme also sponsored two advanced on-site training courses such as negotiation and technology valuation/licensing courses which perfectly complemented my skill set.  
During my LifeArc AUTM TT journey I met some really wonderful people from AUTM, the AUTM Foundation and LifeArc including Brian Shedd, Andy Maas, Kelly Markey and Anji Miller who not only inspired me and supported my rapid career development but also became integral part of my network.  I also connected closely with all cohort Fellows on both a personal and professional level which enables us as a cohort to follow and support our career development and day-to-day jobs as technology transfer professionals as well as to connect with next generation cohorts.  
Looking forward, the programme will enable me to enter the Candidate RTTP pathway to achieve the international professional standard certification for knowledge transfer and commercialization practitioners."
Dr Tim Shuttleworth, Portfolio Manager in Healthcare Technologies team, Engineering and Physical Sciences Research Council (EPSRC)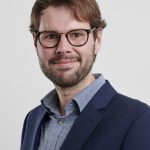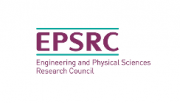 "The LifeArc-AUTM Technology Transfer Career Transition Fellowship is a fantastic programme.  From granting access to a range of training resources to providing the opportunity to attend international conferences, this programme will undoubtedly prove to be a catalyst for my career development.
Having only "on the job" experience prior to the award, the training produced a step-change in my knowledge and understanding of the innovation landscape, experience which would have likely taken years to acquire without the programme.  
Attendance of the AUTM Essentials Course for new Technology Transfer Professionals, held in Dallas USA, was an absolute highlight.  The intense and immersive programme of workshop-style sessions covering almost every aspect of the role of a TTO know was both challenging and stimulating.  Being able to learn and then discuss the content with the other attendees of the course, who were all at the same stage of career development and from across the world, really helped to reinforce the teaching.  Moreover, by sharing our experiences already gained, it was great to hear that others faced the same challenges that I too had faced in making the transition to Tech Transfer.
I particularly enjoyed the cohort-type approach taken by the programme.  The conference in Dallas was the first time I met my fellow LifeArc-AUTM award recipients. We hit it off straight away and were able to bond by sharing how we had got to this stage in our careers and why we wanted to make the transition to Tech Transfer.  Throughout the ensuing year, the programme of events and activities provided by the Fellowship were certainly enriched by being able to participate and learn alongside these new friends.  Together, we have all now graduated from the Fellowship and are now employed in roles across the research and innovation pathway.  This is due, in no small part, to the Fellowship.  I will stay in close contact with the others and am excited to see where this journey takes us!
I am now a Portfolio Manager at the Engineering and Physical Sciences Research Council (EPSRC) in the Healthcare Technologies theme."
Dr Gaganmeet Singh, Cancer Research UK, Translation Manager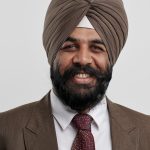 "My journey into technology transfer could not have been more smooth if it was not for AUTM/LifeArc Tech. Transfer Transition Training Fellowship.
I had started exploring opportunities in this area before applying for the programme.  But what I did not realise is the difficulty in breaking into the new workspace.  I sincerely appreciate specific knowledge and skills required to carry out functions efficiently in any area.  The Fellowship and the structured programme served this at best.  
It opened the doors to the world of experts and learning from the best in what they practice.  
The Fellowship programme is most unique in its, or any, space where it allows you to go through self-learning, continuous guidance through on-site workshops or taught courses and huge online webinar content.  The programme has been very engaging with timing, sequence and content of courses ideal for newcomers.  The teachers were all very forthcoming in providing advice and helpful in sharing their network.  The access to experienced mentors (both with US/UK) was key in clearing any recurring doubts and planning a structured path.  
Most importantly, the programme opened my mind to the various opportunities available within the broader area of technology transfer all whilst giving me time, a whole year, to navigate and plan.  It served as a great platform to kickstart my career into technology transfer.  The year-long learning experience culminated in an internship at a university technology transfer office which ultimately paved the way to securing a regular position.  As titled: 'career transition training programme' I would say it not only served its purpose but has gone beyond."
Dr Gen Tamjar, Senior Advisor in Business Collaboration, University of Helsinki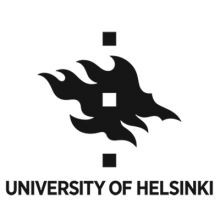 "I became an AUTM-LifeArc Fellow at a crucial transition point in my career.  As a research-active scientist in a leading international centre, I greatly enjoyed the intellectual and truly innovative nature of competitive academic research and did not want to leave this behind for my next career move.  
The Fellowship provided me with an unrivalled opportunity to learn about technology transfer and utilise my scientific experience in an important, research-related career path.
The immersive nature of the programme enabled me to acquire rapid familiarity with the landscape of tech transfer and establish a large international network.  I also acquired invaluable mentors that have helped me to launch my career in this area and feel privileged to have joined a very welcoming community.  This programme has truly exceeded my expectations, and really enabled me to become a meaningful contributor in my new role from the outset.
Ultimately, it provided an accelerated experience that enabled me to develop crucial knowledge and skills that would have otherwise taken several years to attain."
The programme offers seven Fellowships. For the 2018-2019 year, two of the seven Fellowship awards were made to candidates from outside of the UK.  In each year prospective candidates have their applications reviewed by staff from both the AUTM Foundation and from LifeArc.