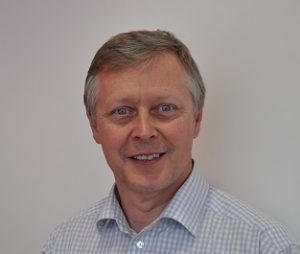 London, UK, 11 April 2018: LifeArc®, the medical research charity, has appointed David Holbrook to manage its newly created Seed Fund. The £25m fund will invest in innovative early stage therapeutics and biological research aiming to deliver new treatments for patients.
Dave Tapolczay, CEO of LifeArc, said: "We are very pleased to have David onboard. The launch of our Philanthropic and Seed Funds this year is an exciting new way for LifeArc to shape the medical research landscape. David's wide-ranging experience and expertise in life science investing will help us to back the projects with the most promise to make a difference for patients."
David Holbrook, Head of Seed Funds at LifeArc, said: "I am delighted to be joining LifeArc at this exciting time in its evolution, and to be launching and managing a new player on the early stage investing scene. I look forward to harnessing LifeArc's existing strengths and reach to help the fund deliver innovation to patients."
The Seed Fund will be launched by mid-2018 and further details on the fund and its strategy will be disclosed nearer the time.
Notes to editors
Further information
David Holbrook is a qualified physician who has spent thirty-five years in medicine and medical innovation, and the last twenty in life sciences spinout investing, principally from academia. After senior business development roles in Glaxo and Roche he headed up Imperial College's spinout activities, led the life science practice of UK venture capital manager MTI (who raised and managed a fund with The University of Manchester), and most recently was Investment Director of Life Science Seed Funds at Cambridge University Enterprise.
David holds degrees from King's College London, Oxford University, and Harvard University.
About LifeArc
LifeArc is a medical research charity with a 25 year legacy of helping scientists and organisations turn their research into treatments and diagnostics for patients.
LifeArc is pioneering new ways to turn great science into greater patient impact. It brings together a network of partners to tackle specific diseases and directly funds academic and early stage research.
So far, LifeArc's work has helped to develop four drugs (Keytruda®, Actemra®, Tysabri® and Entyvio®) and a test for antimicrobial resistance.
www.lifearc.org Twitter @lifearc1
All News