Our funding panel is made up of external partners from academia, charities and industry and chaired by Professor Robin Ali.
Robin Ali PhD FMedSci (Chair)
Professor Azzouz
Tim Barrett
Stuart Forbes
Dr David Matthews
Dr Adrian Moore
Rose Sheridan
Robin Ali PhD FMedSci (Chair)
Director, KCL Centre for Cell and Gene Therapy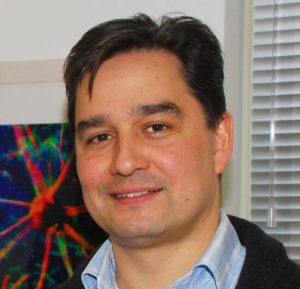 Robin Ali is Professor of Human Molecular Genetics at King's College London and Director of The KCL Centre for Cell and Gene Therapy. He is also Deputy Director, NIHR Guy's and St Thomas' Biomedical Research Centre and Director of the KCL/BRC Advanced Therapies Accelerator. He is also Visiting Professor at Kellogg Eye Center, University of Michigan and Founder of MeiraGTx PLC, a Nasdaq-listed gene therapy company with offices in London and New York.
The main focus of Robin Ali's research is the development of gene and cell therapy for the treatment of retinal disorders. He spent most of his career at University College London, based at UCL Institute of Ophthalmology and was also Director of the Wolfson Gene Therapy Unit, a UCL GMP facility for manufacturing clinical grade gene therapy vectors. Since 1996, he has published over 200 peer-reviewed papers with landmark papers and preclinical therapeutic proof-of-concept (POC) studies for many different ocular disorders.
As chief investigator, he established the world's first clinical trial of gene therapy for retinopathy. The results from this trial reporting an improvement in vision (NEJM, 2008; NEJM 2015) along with results from two other trials, established POC for gene therapy for inherited retinal degeneration. His group has also provided the first POC for effective transplantation of photoreceptors (Nature 2006; Nature, 2012) that has provided the basis for ES cell-derived photoreceptor transplantation, now a major programme in his laboratory (Nature Biotech 2013).
Robin Ali and members of his team have received numerous prizes for their work on developing new treatments for retinal degeneration, including the €1M Champalimaud Vison Award (2018), Pfizer/ARVO Translational Award for Ophthalmology (2010), the Alcon Research Institute Award (2009) and in 2014, Human Gene Therapy journal's Pioneer Award (to honour the top 12 pioneers in gene therapy). In 2007 he was elected to the Academy of Medical Sciences and in 2009 elected NIHR Senior Investigator.  He is a recent past President of the European Society of Gene and Cell Therapy and is Associate Editor of Human Gene Therapy. He has also served on the advisory boards of a number of funding bodies including the UK Medical Research Council (Neurosciences and Mental Health Board and the Regenerative Medicine Research Committee), Research to Prevent Blindness USA and Fighting Blindness Ireland, Telethon, Italy, as well as advisory boards of several pharmaceutical and biotech companies, including Alcon/Novartis.
Professor Azzouz
Chair of Translational Neuroscience, Director of Research and Innovation, University of Sheffield
Professor Azzouz obtained a Master in Neuroscience with 1st Class Honours from the University of Marseille in 1994. In 1997 he was awarded a PhD in Neuropharmacology at the University Louis Pasteur in Strasbourg. He then worked as post-doctoral scientist at the Gene Therapy Center in Lausanne, Switzerland from 1997 to 2000. He was recruited in 2000 by Oxford BioMedica plc as Senior Scientist then appointed as Director of Neurobiology in 2003. In 2006, he was invited to join the University of Sheffield and was appointed to the Chair of Translational Neuroscience. His pioneering work, which has already produced major breakthroughs in animal models, has short and medium term potential for real translation into major therapeutic advances for human neurodegenerative disease.
Azzouz leadership has been recognized by several prestigious; e.g. ERC Advanced Investigator (2011) and ERC Proof-of-Concept (2017), IMI ARDAT involving 34 partners and pharma companies to accelerate research & innovation of advanced therapies for rare diseases; JPND Award to develop better model systems for therapy testing; and the LifeArc/MRC Award and significant philanthropic gifts to establish a Gene Therapy Innovation & Manufacturing Centre (GTIMC) in Sheffield. GTIMC includes provision of a state-of-the art GMP manufacturing facility for gene therapy clinical vectors. He has been a key academic partner in the successful fundraising of £18M necessary to build the new Sheffield Institute for Translational Neuroscience (SITraN).
Azzouz established significant esteem markers evidenced by membership for Panels/Boards of funding bodies, Scientific Advisory Board memberships, keynote and plenary lectures at established international meetings/institutions.
Tim Barrett
Leonard Parsons Professor of Paediatrics and Child Health Director, Centre for Rare Disease Studies
Timothy Barrett, Professor of Paediatrics, Honorary Consultant in Paediatric Endocrinology and Diabetes, Director of the Centre for Rare Disease Studies, Birmingham and Program Director for the Wellcome Trust Clinical Research Facility at Birmingham Children's Hospital.
Tim has published over 100 research papers in scientific journals as well as reviews and book chapters in the fields of paediatrics, diabetes and genetics of childhood diabetes syndromes. He has received major grants from The Medical Research Council, The Wellcome Trust, European Union Directorate General for Health and Consumer Affairs, Diabetes UK and Wellchild.
He leads NHS national specialist commissioned services in Wolfram, Alstrom and Bardet Biedl syndromes, and a busy clinical practice of type 1 diabetes, type 2 diabetes in children, and tertiary paediatric endocrinology. He is an enthusiastic teacher and communicator on the themes of genetics and monogenic diabetes, and lectures widely at national and international level.
Stuart Forbes
Director, Institute for Regeneration and Repair and Centre for Regenerative Medicine University of Edinburgh
Stuart J Forbes is Professor of Transplantation and Regenerative Medicine at the University of Edinburgh and the Scottish Liver Transplant Unit. SJF trained in medicine at the University of Edinburgh before moving to London where he undertook a PhD at the Royal Postgraduate Medical School- Now Imperial College. He trained as a Hepatologist at Hammersmith Hospital London and St Marys Hospital London before moving back to Edinburgh to take up his present role.
SJF's research focuses on how the chronically damaged liver regenerates and the development of new treatments for severe liver disease. SJF is Director of the Centre for Regenerative Medicine, Edinburgh University (which houses 250+ scientists and clinicians). SJF is a consultant hepatologist at the Scottish Liver Transplant Unit, Royal Infirmary of Edinburgh and has clinical interests in liver failure, cancer and transplantation.
Dr David Matthews
Director of R&D, Mogrify Limited
Dr Adrian Moore
Senior Principal Scientist, UCB Pharma
Dr Adrian Moore is a Senior Principal Scientist at UCB with an interest in inflammation research.
Rose Sheridan
VP Translational Research, Freeline Therapeutics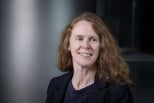 Rose manages the Translational Division of Research at Freeline Therapeutics, delivering proof of concept and safety data to support liver directed AAV based gene therapies for clinical trial.
With a desire to see products developed to the clinic, Rose first moved into the translational research space through virtual pharma and then 7 years at UCL where she managed a team at the UCL Translation Research Office (TRO). Supporting a diverse portfolio of over 40 preclinical and clinical projects encompassing medical devices, advanced cell and gene therapies, antibody and repurposed therapeutics, the TRO facilitated funding from bodies such as MRC DPFS/DCS, Wellcome Trust and NIHR and management of funded projects.
With a degree in Microbiology (Aberdeen) and a PhD in microbial biochemistry (Hull) the first 15 years of her career was in pharmaceutical microbial product development and bioengineering (MediSense, UCL Biochemical Engineering; SmithKline Beecham; Biotica Technology Limited).