The 2020-21 LifeArc-AUTM Fellows outline below their experience of the programme and how the training is helping them reach their career goals.
Judit B Csere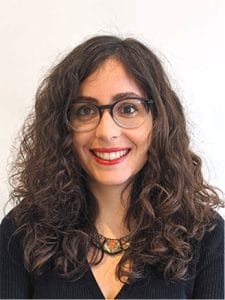 Enterprise & Intellectual Property Officer, St George's, University of London
I was a third-year PhD student at the Barts Cancer Institute, Queen Mary University London when I came across the LifeArc-AUTM Fellowship programme. I was specialising in the bidirectional crosstalk of cancer and stromal cells through small extracellular vesicles.
Before this, I gained an MSc in Nanomedicine from Swansea University and a BSc (Hons) in Environmental Biology from Edinburgh Napier University. Although I love science, I realised that a career as a lab scientist is not the best fit for me.
When I decided to change the direction of my career I started to network and systematically research alternative career paths. Technology transfer was one of the top alternative careers I could imagine myself doing because it is intellectually challenging, highly collaborative, and it has a positive societal impact.
I was inspired by the fact that the combination of science, law, and business expertise drives innovation in technology transfer. However, without an obvious path, it seemed out of reach to enter the profession. As a PhD student, I received weekly newsletters from Prospects.ac.uk, a UK graduate careers website, one of which listed the LifeArc-AUTM Fellowship programme. I felt I had found a needle in the haystack. I was very excited to find an opportunity to put my foot in the door and get some training and experience in the technology transfer field.
It is safe to say that the Fellowship far exceeded my expectations. The description accurately listed the main features of the programme, including self-directed learning through webinars, conference attendances and mentorship. But I did not expect the amazing support by the coordinators, mentors, and the other fellows throughout the programme – and that becoming a fellow meant a warm entry to a supportive and welcoming professional community.
The Fellowship provided the bridge I needed to move from a lab-based PhD into a technology transfer role. I learned about how technology transfer is done in the US and Europe, and took up a short internship at the technology transfer office of St George's, University London to get some experience – and a few months later I was offered the Innovation and Intellectual Property Officer role. I started immediately after I finished my last experiment in the lab, so thanks to the Fellowship, I moved seamlessly from a PhD to a full-time technology transfer role.
I really enjoyed the speaker series, where we heard from highly experienced technology transfer professionals who were invited to talk about their career and experience. These sessions gave me insight into their unique perspectives, which I found invaluable. Furthermore, we could freely ask questions, which often turned into inspiring conversations.
My medium-term goal is to explore licensing. I plan to apply for a Candidate RTTP accreditation, learn more about licensing and IP law through the professional societies I am a member of (AUTM, ASTP and PraxisAuril), and look for an opportunity to gain experience in this area.
Connect with Judit on LinkedIn
---
Lucia Coral
Translation Manager, Cancer Research UK
I first heard about  the LifeArc-AUTM Fellowship programme in 2019 from a past fellow who I met at a Technology Transfer conference. At that time, I had just started as Knowledge Transfer Manager at the National Cancer Institute CRO in Aviano, Italy. After my PhD and postdoc in nanotechnology, and with my experience as a science disseminator, I knew very little about technology transfer and the international activities in the field. But after this meeting, I knew I wanted to work in technology transfer and I was keen to improve my skills.
One year later I applied to the programme, to help me become a better professional – and for both myself, and my two-people office, to expand our international network and to receive technical guidance.
Being a LifeArc-AUTM fellow is prestigious and even if you work for a small office, you will be recognised by the international community as a proactive, passionate, well-connected and skilled professional. As an AUTM student member and ASTP member, I could access professional development resources and to a facilitated interaction with the community. Thanks to the webinars, the speaker series, the buddy and senior mentors, I had the chance to compare  activities with other professionals and technology transfer offices.
Lastly, the fellowship gave me the confidence to go through the selection process with Cancer Research UK. In October 2021, I started there as Translation Manager. In the longer term, I aim  to get the full RTTP certificate, but now my goals are to get up to speed in my new role, meet other fellows in person and enjoy my new life in the UK.
---
Ugochim Stefany Eduputa
Associate Consultant – Cambridge Healthcare Research
During my internship at Dundee Drug Discovery Unit, I had a few networking chats expressing my keen interest in technology transfer and wanting to build my career in this industry, and someone suggested I should apply for the LifeArc-AUTM Fellowship programme. After finding out more about LifeArc and the scheme, I believed it would be a huge opportunity for entering this career path, which pushed me to apply.
I expected a lot of networking opportunities and work experience to explore a career in technology transfer – and the programme did not disappoint at all.
Throughout the programme, I was able to learn about the different aspects of technology transfer and hear from experts through the conferences and invited speaker meetings to get an understanding of which areas would be best suited to me.
My personal highlights were being part of a cohort which shared a common passion for technology transfer and the opportunities to hear from current experts in the field about their career journey and development.
Through the programme, I was able to secure my current role as a life sciences consultant, working with pharmaceutical industry clients to understand the evolving landscape in different therapeutic areas and how scientific innovations contribute to ultimately advancing patient care.
Connect with Stefany on LinkedIn
---
Alinda Fernandes
Associate, Business Development, AviadoBio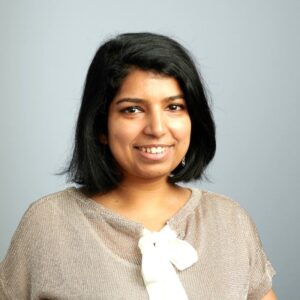 Following my degree in Medical Biochemistry, I completed a PhD in neuroscience at King's College London before going onto postdoctoral research positions at Keele University and King's College London, investigating cell and gene therapies for incurable neurodegenerative diseases.
My area of expertise is Translational Medicine / Advanced Therapies. My own work, and contribution as part of a team, has generated nine peer-reviewed publications and recently, data that secured seed funding for a start-up company, Aviado Bio, spun out from King's College London.
I recently transitioned to a role in business development and I'm excited about contributing to the growth of this company. We recently secured $80m Series A financing, which LifeArc contributed towards.
I came across the LifeArc-AUTM Fellowship programme when I was researching career routes outside of academia. I wanted a role in which I could use the skills and knowledge I'd gained during my PhD and as a postdoctoral researcher. A career in research commercialisation / technology transfer was appealing as it would enable me to continue to follow my passion for making a positive impact on patients. At school I was a high achiever in business studies as well as science. I initially pursued the science route thinking it was the only way to help patients. Fast forward to now and I've come full circle – you really need both to make an impact!
I knew that Fellows who pursued this programme have successfully transitioned careers – and this is true for most in my cohort. Although we didn't get to meet each other in person or attend any events in-person due to the pandemic, the Fellowship still managed to open doors to networking and increase our theoretical knowledge of technology transfer. As such, it has also enabled me to be confident in this new area.
While the entire experience was virtual (conferences, courses and meet-ups), I enjoyed the exposure to the different people within technology transfer (both new professionals and veterans). I also enjoyed the AUTM annual meeting, which was virtual but very well organised. The networking session was especially enjoyable and everyone was very welcoming!
There is still a lot to learn as I am essentially entering a new profession. For now, I'm enjoying this new journey and everything about it is exciting! The good news is there are plenty of opportunities. It is the transition out of the laboratory (especially with several years' experience) that is the most challenging. That's where the Fellowship comes in!
Connect with Alinda on LinkedIn
---
Ana Gomes
Co-Founder and CEO, mPixl Technologies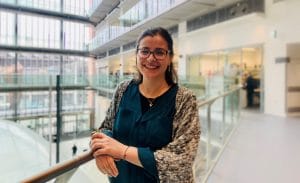 Prior to starting LifeArc-AUTM Fellowship programme, I was a postdoctoral research scientist at the Francis Crick Institute, with an interest in translation. I had gone through the normal path of bachelor, PhD and postdoc and couldn't see myself becoming  principal investigator.
I enjoy being in the lab but I started to need to see where the results of the experiments were going, and what was the real-world application. I didn't really know much about translation and that I could do that type of work. From a previous LifeArc-AUTM fellow (Isabel Ramos) working at the Crick Translation Team at the time, I found out about the MedTech Superconnector program from Imperial. Applied, got it, and it was a real eye opener for what I could do outside of the lab. It was my first taste of entrepreneurship and I got hooked.
At more or less the same time, while talking to Isabel about how I didn't know how to make the jump from the lab to the translation office, she told me about the LifeArc-AUTM fellowship. I wasn't sure if I could manage it all (current work, study hours, family time), if I could get in, etc. Isabel encouraged me to apply ( wise words: "What do you have to lose? What can you gain if you get in?") and I did, and then got called for an interview and then I was in. It was an amazing feeling! And I was so ready to learn.
In terms of my expectations, I was expecting a lot of classes and a lot of frustration. The first one turned out to be true, the second one not so much. You are given a lot (and I mean a lot) of online videos/classes to watch, but the rest is up to you. You get out what you put in. In the beginning it was very hard. It's like learning a new language. But then, slowly and slowly, I started picking up the terms and the concepts and it became easier and even more interesting.
The programme has definitely influenced my thinking on the career direction I want to take. LifeArc-AUTM fellows are assigned two mentors, a buddy one and a more senior one. My senior mentor was John Fraser. I was extremely lucky.
As the weeks would pass by and I would watch more videos, learn more, talk more with John, I found myself feeling like I could really do this. It wasn't so scary anymore. With that boost in my self-confidence I applied for a place in the KQ Labs start-up incubator (KQ Labs), got in, and launched my start-up. I am now a CEO of an early stage company mPixl Technologies 
Without the LifeArc-AUTM Fellows program this would have been unthinkable.
The highlights of the programme were the people and the community. Everyone is so welcoming and supportive. I find it incredible that people with decades of experience are willing to have a chat with you.
The next steps for me are to raise funds to fully develop and grow my company and see our ideas reach the hospitals and benefit blood cancer patients.
mPixl Technologies on LinkedIn
---
Tansi Khodai
Project Manager, Operations, University of Manchester Innovation Factory
My fascination for science, coupled with my desire to contribute to healthcare, influenced my decision to become a research scientist. After completing my undergraduate degree in Mumbai, India, I moved to Oxford to pursue my masters in Pharmacology.
I then joined Pfizer as a research scientist. During my time there, I had the opportunity to work in several different therapeutic areas; biomarkers, vaccines, virology and pain, and to develop a thorough understanding about the drug development process.
However, my fascination was in the field of neuroscience and so I moved to Glasgow to pursue a PhD at the University of Strathclyde. On completion of my PhD, I moved to Manchester to continue my academic career as a postdoctoral researcher before to moving into the field of technology transfer.
Towards the end of my postdoctoral research position, I was keen on changing career paths as I was sure that I no longer wanted to pursue an academic career. A friend of mine who had worked for LifeArc recommended this course. Before finding out about the LifeArc-AUTM Fellowship programme, I was not aware of this career path. However, once I found out more about this field, I was immediately drawn to it as it offered the potential to stay close to the science whilst experiencing the impact it would create – something I had really missed as a bench scientist.
The course was a turning point in my career. After having spent the last decade as a research scientist, I was sceptical about changing fields. I was hoping that the course would give me a glimpse into the technology transfer field. The course delivered a lot more than that. By the end of it, I was very sure that this would be the career path I would like to pursue and had the confidence to make the change.
Right from the start, the support and mentoring we received was incredible. Furthermore, the resources in the form of materials, access to conferences, courses, and the opportunity to interact with high-achieving professionals were pivotal in developing a good understanding of the field.
What also makes this course so much more valuable is the unique mentoring support in the form of a buddy and expert mentor. The mentors were patient, caring and helped me to understand the practicality of the technology transfer landscape. Finally, the icing on the cake was the flexibility of the course that allows one to test the waters before jumping straight into it!
I would like to continue to grow my knowledge and expertise in this field. My next steps are to gain further experience in various aspects of this very broad and diverse area. Together with some of my other colleagues on the programme, we have started a "new professionals group" on ASTP to continue interacting with the technology transfer community. Overall, I look forward to continuing to grow in my role and to using my diverse scientific knowledge and expertise to drive innovation that makes a difference to people's lives.
Connect with Tansi on LinkedIn
---
Aljona Kolmogorova
Process Development Scientist, Horizon Discovery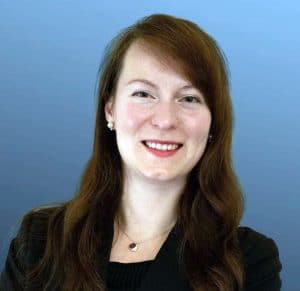 My background is in biochemistry, stem cell and neuroscience research but I'm also interested how innovation is transferred and applied in industry.
Before I joined the LifeArc-AUTM Fellowship programme, I had recently completed my PhD at the University of Manchester as part of the regenerative medicine programme. I was also interested in developing my business know-how and wanted to become more directly involved in delivering innovative health technology to benefit society, so I wanted to be closer to the technology transfer field.
I heard about this fantastic program at an online career event, but the real driver came when I was interviewing for a commercialisation associate role where one of the interviewers recommended I apply for the LifeArc-AUTM fellowship program to obtain more formal training in this field.
I expected to learn and challenge myself with formal training in technology transfer and gain advice on how to break into the field – but my expectations were by far exceeded. In addition to the online training resources, we had a professional seminar series in which top tech transfer professionals gave us insights into their fascinating career journeys. Mentoring sessions were very helpful, and our cohort was great at interacting online in our WhatsApp group by sharing ideas, resources, podcasts and creating a bit of a positive momentum and buzz in these challenging times.
This program has helped me increase my knowledge in technology transfer and provided me with a supportive professional network during a very challenging time. When I started on the fellowship, I had just obtained a position as a team lead in one of the Lighthouse Labs processing Covid-19 swab samples in a high throughput 24/7 operational capacity.
Working on the frontlines during the pandemic while also studying, networking and gaining career advice through this fellowship enhanced not only my skill set, but helped me break into a competitive industry. Therefore, I am very grateful to the organisers of this fellowship for their excellent organisation of this program, support and guidance.
I am now working as a process development scientist in the cell line engineering field, improving, testing and transferring innovative technologies internally into our wider production team to produce customised, gene-edited cell line for cancer drug screening and research purposes.
For the future, I would like further merge my scientific and commercialisation skills to lead an interdisciplinary team in product development of an innovative technology. I'm fascinated with the subject of sustainable product scale-up and capacity increase for biotech companies and start-ups, and would like to become an expert in this field.
---
Monique Liddar
Intellectual Property Administration Manager, King's College London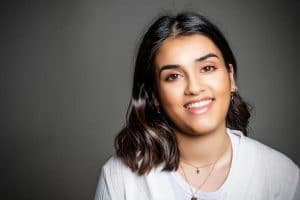 My undergraduate degree was in Biological Sciences from Aston University. Following this, I moved to Cambridge where I worked as a Protein Scientist for the University of Cambridge spin-out company, Qkine. The role involved developing intellectual property (IP) on growth factor production for regenerative medicine and stem cell applications. Initially, the IP was developed in the academic laboratory and then a company laboratory was set up in Cambridge Science Park.
I then moved into technology transfer in 2019, firstly as Enterprise & IP Administrator at St. George's, University of London. It was during my time there I learnt about the LifeArc-AUTM Fellowship programme. Within two months of being accepted onto this scheme, I was promoted to Enterprise & Innovation Manager.
I started my current role at the IP & Licensing team at King's College London in July 2021. My job involves supporting the team responsible for the identification, maintenance, marketing and transaction of IP assets arising from research at King's College London.
Once I had started my first technology transfer role, I realised that there was a lot to learn about the profession and wanted to see what training was available for those starting out in the field. I came across the fellowship programme, which felt like it was the perfect fit for that stage of my career.
I first discussed the idea with the Head of the team at St George's, who had taken part in the fellowship a couple of years before, and they strongly encouraged me to apply. I then arranged a chat with Anji Miller at LifeArc to discuss the programme further and this confirmed for me that programme would be an excellent opportunity for me to fill gaps in my knowledge that would allow me to progress in the field and build my network.
The programme exceeded my expectations. I wanted to come out of the fellowship with a more detailed understanding of the technology transfer profession, which I have definitely gained. I have learnt a lot about the day-to-day activities of a technology transfer office (TTO) and how different TTO's operate dependent on their size and how long they have been established.
Throughout the fellowship, the importance of having an extensive global network of fellow technology transfer professionals were emphasised. There is no better way to learn what works and what doesn't than from those who have already done it – and I have been able to build my network through taking part in the fellowship.
The programme has been invaluable for my career development and led to  a promotion in my previous organisation. It then enabled me to successfully obtain my current role within a larger team and with broader portfolio, which I am already learning so much from. I achieved all this in under two years, along with gaining cRTTP status.
This would not have been possible without the knowledge and skills I gained from the fellowship. Speaking to so many key stakeholders, particularly those at such senior levels, has built my confidence. Learning from their experiences has been important in understanding how University TTOs work and how they can be improved. I will take everything I have learnt with me throughout my career and always be extremely grateful for being awarded a place on the programme!
The network I have built has truly been the biggest highlight. I have learnt so much from the speaker sessions, AUTM conference and courses and now I have contacts that I can go to for advice.
Additionally, the other fellows are also amazing contacts to have as we are all at different stages, doing various things and can all share our experience moving forward and support each other on our career journeys.
A big goal for me is to achieve full RTTP status and I will do this through working on projects at a higher level, specifically by learning more about creating and negotiating deals through shadowing IP & licensing managers in my current team, and then hopefully being able to use this to have direct involvement in making deals. I am also very interested in continuing my further education and am currently looking into IP Masters and MBA programmes.
Throughout the fellowship, I learnt more about the role Venture Capital firms play in technology transfer and would be really interested in exploring a career within this space in the future.
---
Ada E. Salataj
Postdoctoral Associate in Medicine, Weill Cornell Medicine
After spending a decade in the pharmaceutical industry as a product development and sales specialist, I decided to pursue a PhD in Molecular Immunology. Following my graduate studies, I was awarded a post-doctoral fellowship at Institute Cochin/Universite Paris Descartes to work on megakaryoblastic leukemia.
Currently, I am a postdoctoral researcher at Weill Cornell Medicine, and I am very proud to be one of the two EU LifeArc-AUTM Fellows of the 2020-2021 programme!
Being awarded this fellowship in a middle of a very stressful and challenging time such as the pandemic was the best thing that could happen to me. Firstly, the timing was perfect to demonstrate the importance of technology transfer (ie how the vaccines were the result of research in the lab being scaled-up to production and commercialisation), highlighting the role of industrial-scale tech-transfer for global supply.
Secondly, while we were all observing polarised societies where trust in science was declining, the fellowship allowed me to understand that the role of the scientist is not only to produce knowledge but also to transfer it to those who need it the most.
Before joining the programme, concepts such as commercialisation, intellectual property, invention disclosure or entrepreneurship were completely new to me, but this prestigious fellowship allowed me to dig deeper and approach those subjects in detail. As a scientist who has lived in three different countries and speaks five languages, the fellowship was a very educational and transformative experience. The programme not only helped me to build a technology transfer professional network, but it also broadened my communications skills and introduced me to negotiating and market evaluation.
Although the training programme is intense, it includes everything to introduce you to the technology transfer world. Initially, the essentials course at the very beginning is very helpful and you get to understand the broad range of technology transfer in many fields in science. The next big highlight was the AUTM Annual meeting, which was held online. The webinars were also very insightful, while the invited speakers during the year provided another strong reference point.
ASTP membership, and their numerous events and activities, was also something that caught my attention during the year. Having discussions with successful experts in technology transfer who shared details of their own career paths and challenges in the field was an eye-opening experience.
Lastly, what I also found remarkable and very helpful is the mentorship during the programme, which created a nurturing and supportive environment – providing guidance and insights every step of the way. This fellowship helped me realise how technology transfer can transcend the boundaries of different cultural and economic backgrounds by bringing together people who share a common passion for innovation and research commercialisation.
Having worked in industry and more recently, in academia, the fellowship helped me connect the dots in my career puzzle, and allowed me to work on my ultimate goal which is to launch my own company. It guided me towards a career path in the technology transfer world, providing the opportunity to use my scientific background and experience from the pharmaceutical business development environment.
My advice to other potential fellows? If you are struggling to choose between academia and industry, I strongly recommend you consider the technology transfer path! It is a combination of both! The flexibility and the broad opportunities that the field offers are UNIMAGINABLE!
Connect with Ada on LinkedIn
Research gate: Ada E. Salataj
---
Ilaria Volpi
Research Analyst, UCLB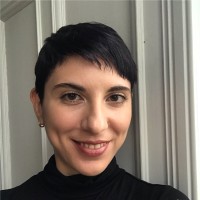 Before starting the LifeArc-AUTM Fellowship programme,  I was a Postdoctoral Research Assistant at the University of Dundee.
I obtained my PhD in Biochemistry from the University of Dundee and a masters in Pharmaceutical Biotechnology from the University of Bologna, Italy. My scientific background includes biochemistry, cell biology and molecular biology and spans from DNA replication and cell cycle, cancer and Parkinson's disease.
Our technology transfer office in Dundee advertised the LifeArc-AUTM Fellowship programme and two colleagues of mine enrolled in the previous years, so I had the chance to hear directly from them about their training and experience. In 2020, I became more interested in technology transfer, in particular seeing the impact that it could have in the world.
During the pandemic, seeing how technologies developed in universities have actively impacted on society really impressed me. I decided to apply to the fellowship to get some formal training in commercialisation and intellectual property, as well as mentorship for entering into the field and networking opportunities.
I expected to gain some formal training on different aspects  of the technology transfer process, along with mentorship and guidance on how to move my career from the bench into commercialisation. But the fellowship exceeded these expectations because I not only gained valuable theoretical knowledge of the technology transfer field, but I made connections that have been really valuable for helping to move my career into this area. The programme gave me the knowledge I needed to apply for positions in technology transfer, and I went on to work as a research analyst at UCLB.
The highlights of the programme  are the connections I made with people in the field. In our cohort, we had a really interactive group who  I felt comfortable talking with about the technical topics on the webinars or courses, as well as our career and experiences. Also, the interactions with my experienced mentor, the speakers at our monthly talks, and the professionals that we met during the training courses and the ASTP and AUTM annual meetings have been very positive, valuable and supportive.
Hearing the experience of other professionals at different stages of their careers has been very valuable – and discussing career prospects with them gave me the confidence to apply for positions in the field. In my current role, I am gaining experience in intellectual property management and the analysis of key performance metrics of a technology transfer office.
I collaborate with all the teams in our office, and even with other technology transfer offices, and have the chance to learn about all the different aspects involved in the technology transfer process. The next steps for my career are to gain direct experience in technology evaluation, protection and commercialisation through licensing or offsetting up a spinout company.