LifeArc-AUTM Fellows from the 2019-2020 cohort went on to prominent roles in technology transfer or continued training. Click on the links below to read about their experiences on the programme.
Neha Dhimole – Business Development Manager at Evidentic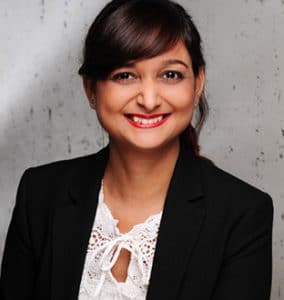 Before being accepted onto the LifeArc-AUTM Fellowship programme, I was a post-doctoral research scientist at Hannover University. Back then, I had been thinking to move away from the bench, at the same time I did not want to completely leave behind the science. I wanted to build a new career where my scientific knowledge and skills would be an asset.
As an individual, it is also important for me to work for something that has the potential to positively impact the world. To explore my options, I started going to local networking events, in one of these events I met a business development manager from Ximbio who introduced me to the field of technology transfer and guided me towards this fellowship.
Theoretical and practical elements of technology transfer
The programme has surpassed my expectations in every way. It provided great course material covering not only the theoretical aspects of technology transfer but also practical aspects which are continuously updated to be relevant in the current environment. It introduced me to a great network of TT professionals, who were very supportive and welcoming to newbies like me. Perhaps the biggest highlight of the fellowship was the opportunity and environment to talk and learn from peers and professionals.
Even though I was trained as a bench scientist with limited exposure to the business side of science, this course made it possible for me to want to pursue it as a viable career option. For a scientist like me, coming from the field of basic research, transitioning to the business side is an intimidating prospect but this training instilled enough confidence in me to be able to translate the training into a full-time current job as a Business Development Manager.
Looking to the future
Despite the cancellation of conferences due to C19, I am amazed at the commitment of the committee members in training us. Not only have they given us the opportunity to attend the important TT conferences next year, they also made it possible for us to attend several virtual courses to make up for the loss. Looking ahead, I would like to use the knowledge I have gained as a fellow and apply them to further my career goals.
---
Dana Koludrovic – Translation Manager, Cancer Research UK, Commercial Partnerships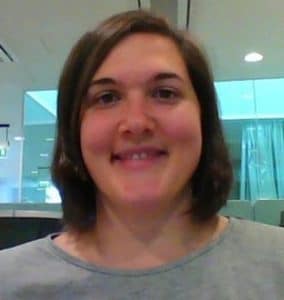 I became interested in academia while working on an industry collaboration project as a Cancer Research UK postdoctoral fellow at the Beatson Institute. I took advantage of the courses available from the intellectual property organisation WIPO, and started an internship with Ximbio, a technology transfer licensing team within Cancer Research UK, where I gained experience of commercialising research materials and made contacts in the technology transfer community.
Mentorship and networking opportunities
I first heard about the LifeArc-AUTM Fellowship programme when it was recommended to me by an alumni of the programme, Gaganmeet Singh Chadha. I was interested in applying since I'd already been looking into a career in technology transfer and the LifeArc-AUTM Fellowship fitted perfectly to provide initial training and mentorship for an entry level technology transfer role.
The programme has proved extremely insightful, informative and given me an amazing sense of community within the technology transfer field. I am particularly impressed with the mentorship part of the programme with my mentor, Richard Cox from the University of Notre Dame, sharing insights from details on agreements and personal development all the way to covering the overall process and strategy around technology transfer.
A few months after starting the fellowship programme, I applied for a Translation Manager role, covering the University of Birmingham, at Cancer Research UK – and got the job. The fellowship was instrumental in boosting my CV and paving the way to my first interview. In my new role, I'm  progressing with the fellowship programme and have the opportunity to apply my learning in real life situations straightway.
Looking ahead
Going forward, I would be delighted to have an opportunity to visit my mentor in person and meet his team. I think it would be very beneficial to the overall quality of my work if I could implement successful ideas and initiatives launched by other TTOs and in doing so, improve the output of my own TTO team.
Connect with Dana on Twitter, LinkedIn, or ResearchGate
---
Monika Magon – VIC Technology Venture Development™ Fellow; SeedSprint Science & Technology Writer
I have always been passionate about bringing science to life. I received a BSc in Biochemistry with Study in Industry from the University of Bristol, and then a PhD in Physical Biology at University College London, which I undertook through the BBSRC London Interdisciplinary Biosciences Doctorate Programme.
I had just started my postdoctoral research in biomedical science of a rare neuromuscular disease at the University of St Andrews when I received an email about the LifeArc-AUTM Fellowship.
At the time, I was expanding my research expertise from cell and molecular biology, nanotechnology and advanced imaging, which I gained during my PhD, towards biomedical and neuromuscular science in my postdoc. I continued developing my passion for science communication which started with the internship at AAAS/Science during mt PhD and carried on with the contributions to the PreLights team of science writers. Technology transfer seemed to offer a perfect way to merge my passion for science, especially its translational aspect, with communications.
Learning a new language
From the beginning of the programme, I was eager to learn as much as possible about  technology transfer. It was like learning a new language – where you need to translate your intuitive understanding into a completely different vocabulary.
The programme kicked off with the AUTM Essentials course, an intensive course of everything 'tech transfer' that equipped me with the fundamental toolkit for launching my new career path. Early on, I met other LifeArc-AUTM and AUTM fellows, and networked with leading professionals in the field.
Having mentors throughout the programme stimulated my career development and helped guide me through the process. I am still looking forward to attending in person the major events which unfortunately had to be cancelled this year due to the coronavirus pandemic, including the AUTM Annual Meeting, ASTP annual conference, and PraxisAuril annual conference.
Building a translational skillset
The programme has helped me gain a thorough understanding of university technology transfer. It has exceeded my expectations, and I enjoyed learning about Intellectual Property, commercialisation strategies, technology valuation, licensing and technology marketing. I was particularly impressed by the way I could build a translational skillset. It has opened up for me a new career in innovation and entrepreneurship that combines my life science expertise with my skills in communications and business – a role I could not have imagined a few years back.
I am now a fellow at a venture capital firm that focuses on life-sciences, and I work as a freelance science and business writer for a company that supports collaborations in technology transfer and open innovation.
Once I have completed my training through Technology Transfer and Venture Capital fellowships, I am planning to continue developing my career within the broad spectrum of technology transfer, science commercialisation, science investment, entrepreneurship and innovation  roles.
I would definitely recommend the programme to any scientists who are passionate about transforming discoveries into innovative solutions and who want to grow professionally outside of hands-on academic research.
 Connect with Monika on Twitter or LinkedIn
---
Marie Mifsud – Executive at the Knowledge Transfer Office of the University of Malta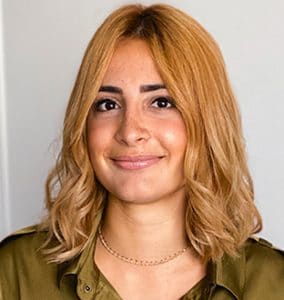 I was a managing pharmacist for three years before becoming a LifeArc-AUTM Fellow. The job was very rewarding as I worked with patients on a personal level, but I felt stuck in my career and wanted to branch out in another profession.
A career in research had always been attractive to me. Having interned at the University of Malta's tech transfer office, I discovered my passion for the commercialisation of research.
A colleague, who met a previous fellow at a conference, told me about the LifeArc-AUTM Fellowship programme and when I realised that my background met the requirements, I couldn't wait to apply!
Fundamental skills in technology transfer
The programme offers the right path to newcomers, providing the fundamentals of technology transfer needed to start your career and also a dedicated mentor to provide guidance continuously. The AUTM Essentials course in Oakbrook helped me immensely to understand certain terms and also how certain agreements are handled between Universities and companies based on case studies. It was also an opportunity to network and obtain some key contacts who are helping me with certain projects.
Unfortunately, due to the COVID-19 pandemic, the programme was affected due to the cancellations of various conferences. This did impact the opportunity to network, as I believe that although technology is very valuable, it cannot replace the relationships you can create at a personal level. However, I am looking forward to continuing with the missed courses and conferences in the coming year.
Although C19 did halt certain things, it definitely gave me a challenge to approach things differently and still get the same results. Furthermore, I personally had more time to access the wide range of AUTM webinars to further my knowledge and understanding of technology transfer.
Future goal
My future goal is to create successful spinouts and develop expertise in creating business strategies. To achieve this, I will be looking to expand my global network and develop marketing skills. My next step is to intern at another tech transfer office to immerse myself working in a different environment with different work strategies.
With the help of this programme and my colleagues at work, I have achieved the status of Candidate Registered Technology Transfer Professional (cRTTP) credential and in two years I aim to apply for the full RTTP credential, the international professional standard certification for technology transfer. I have also secured a position at the University of Malta's Knowledge Transfer Office as an executive, mainly focusing on commercialisation of life science projects.
I believe the fellowship has already assisted me in attaining a great deal and it will be beneficial for my continuous growth. I met wonderful people from LifeArc and AUTM Foundation who have already helped immensely, especially Anji Miller, who is always very supportive and ready to assist.
Connect with Marie on LinkedIn
---
Marie-Therese Rached – Intellectual Property and Technology Transfer Manager, LGC Limited – Grant management Team. IP and Commercial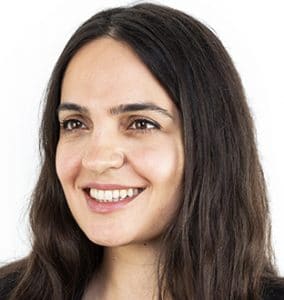 I have been working for more than ten years as a PhD qualified scientist in the cell and molecular aspects of metabolic diseases and authored or co-authored ten publications and received eight prestigious awards.
I first heard about the LifeArc-AUTM Technology Transfer Fellowships programme when a colleague encouraged me to apply, saying it was a great opportunity to learn about technology transfer.
Complementing Science and Technology
I was delighted to find out that the field of technology transfer is far from any routine or administrative work, and instead complements Science and Technology.
Some topics were challenging and if you are not already working in a technology transfer office, it could be hard to understand why these areas are covered. The programme provides great resources and covers various aspects of scientific intellectual property management, marketing and licensing.
It has greatly added to my knowledge and was a steep learning curve, especially for someone who has spent the past ten years doing research. However it was well worth the effort. I am now aiming to become a Registered Technology Transfer Professional (RTTP), so I'm continuing to attend courses to work towards gaining that accreditation.
Training resources and mentoring
The programme provides great mentors and free access to the AUTM website that has various seminars and documentation, which was very beneficial. The opportunity to attend courses and conferences and meet with other fellows was one of the things I will cherish. I appreciated being allocated an individual mentor in the US who played a crucial role in my training and our monthly discussions to keep me focused and on track.
Next steps
Unfortunately, the COVID-19 pandemic hindered my participation in both the AUTM and the ASTP annual conferences which were cancelled for security reasons. This has meant that I have missed out on the networking opportunities with other fellows and technology transfer offices around the world at this meeting but, hope to do so in the future. My next steps would be to expand my network and learn from those around me.
---
Jesse Peterson – MRC Laboratory of Molecular Biology
I applied for the LifeArc AUTM Fellowship while working full time as a postdoctoral scientist at the MRC Laboratory of Molecular Biology (LMB). Prior to moving to England, I completed my graduate training in the US.
The programme appealed to me as I wanted to take a more direct role in facilitating the transfer of exciting bench findings to the clinic. I was familiar with LifeArc as they handle commercialisation at the LMB and maintain a presence on campus, and the fellowship represented a unique opportunity to learn about life as a technology transfer professional.
Rare opportunity
I honestly did not know what to expect as there are few opportunities for this kind of training within the normal academic scientist track. The programme has really impressed me with the quality and breadth of the training, the extensive feedback and one-on-one mentoring, and the opportunity to build an international professional network.
Starting essentially from scratch, I have learned the essential concepts in the technology transfer process, and I feel comfortable speaking with people in the field despite having little on-the-job experience. This awareness along with the extensive career guidance from Anji and Francois-Xavier at LifeArc has helped to shape the scope of my job search and longer-term career goals.
Attending the AUTM Essentials training course in Chicago was a highlight as it offered the chance to finally meet with the wonderful group of people in my cohort. As a novice in the field, the attention we received as Fellows was a bit overwhelming at first, but the AUTM community was universally welcoming and supportive.
In our case, the COVID-19 epidemic resulted in an extension of the fellowship in order that we might experience the full training course. This has been helpful as my job search will undoubtedly take longer than expected while employers have been cutting back on or freezing their hiring entirely.
Next steps
Finding that first position is of course my main goal, but in the process, I hope to use this time and training to identify those aspects of knowledge exchange that I feel suit my background and interests.
I would really like to recommend this programme to bench scientists who might have little or no practical experience with knowledge exchange beyond their own interest. It felt intimidating at first coming straight from the bench, but the staff at LifeArc and AUTM are very skilled at tailoring the training to all levels of experience.
Connect with Jesse on LinkedIn
---
Rachel Spruce – Industry Partnerships and Commercialisation Manager, Imperial College London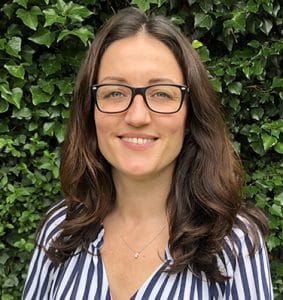 When I became a LifeArc-AUTM Fellow, I was a senior postdoctoral researcher at the University of Birmingham. I have roughly 11 years' experience as an academic scientist investigating cancer biology.
I heard about the programme from a colleague at the University. I was interested in applying as I wanted a career change – I didn't want to postdoc forever and I wasn't interested in applying for a scientific fellowship or going down the lectureship route.
Skills to get ideas from the bench to the patient
My main goal as a scientist was to improve cancer treatments for patients. While I understood how to develop concepts and ideas to fulfil this, I had little knowledge of how to get these ideas from the bench to the patient. When I began to seek patent protection for some of the lab's inventions, I realised that there was more to commercialisation than developing an effective treatment.
To progress my research and because I was interested in a career in technology transfer, I wanted to learn more about the process. The LifeArc AUTM fellowship gave me the opportunity to acquire this knowledge. In addition it allowed me to developed many skills that enabled me to transition my career.
AUTM tools and essentials
My highlight was attending AUTM's 2019 Essentials Tools course. It was a fantastic way to kickstart the fellowship. I had a really enjoyable time, learnt a lot and was able to make a number of connections. The webinars have also been fantastic, they have been a real help during my internship at University of Birmingham Enterprise and as I began my new role as a Business Development Manager. I am looking forward to attending AUTM's and ASTP's annual conferences.
Although the COVID-19 pandemic hit the world during 2020, AUTM and LifeArc swiftly moved the programme online and all aspects of the training were fulfilled. In fact, for me, there were some real benefits, having some of the material recorded and on demand really gave me the flexibility needed to commit to my new role in technology transfer while also completing the programme.
Broadening career goals
The LifeArc-AUTM fellowship opened so many opportunities for me and has been instrumental in enabling me to make a career change from academia to technology transfer. After starting the fellowship, I completed an internship at University of Birmingham Enterprise and secured a permanent role at Imperial College Innovations Limited. Over the next few years I intend to continue to expand my experience and develop a broader portfolio of IP cases, licenses and sponsored research agreements.