Dr Tim Shuttleworth

Senior Policy Adviser, UKRI Strength in Places Fund delivery team and Research England Knowledge Exchange team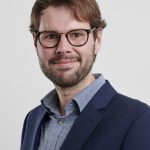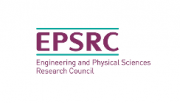 The LifeArc-AUTM Technology Transfer Career Transition Fellowship is a fantastic programme. From granting access to a range of training resources to providing the opportunity to attend international conferences, this programme will undoubtedly prove to be a catalyst for my career development.
Having only "on the job" experience prior to the award, the training produced a step-change in my knowledge and understanding of the innovation landscape, experience which would have likely taken years to acquire without the programme.
Attendance of the AUTM Essentials Course for new Technology Transfer Professionals, held in Dallas USA, was an absolute highlight. The intense and immersive programme of workshop-style sessions covering almost every aspect of the role of a TTO know was both challenging and stimulating.  Being able to learn and then discuss the content with the other attendees of the course, who were all at the same stage of career development and from across the world, really helped to reinforce the teaching.  Moreover, by sharing our experiences already gained, it was great to hear that others faced the same challenges that I too had faced in making the transition to Tech Transfer.
I particularly enjoyed the cohort-type approach taken by the programme.The conference in Dallas was the first time I met my fellow LifeArc-AUTM award recipients. We hit it off straight away and were able to bond by sharing how we had got to this stage in our careers and why we wanted to make the transition to Tech Transfer. Throughout the ensuing year, the programme of events and activities provided by the Fellowship were certainly enriched by being able to participate and learn alongside these new friends.  Together, we have all now graduated from the Fellowship and are now employed in roles across the research and innovation pathway. This is due, in no small part, to the Fellowship.  I will stay in close contact with the others and am excited to see where this journey takes us!
I am now a Portfolio Manager at the Engineering and Physical Sciences Research Council (EPSRC) in the Healthcare Technologies theme.