Dr Sven Hofmann
Head of Enterprise and Innovation, St George's University Hospitals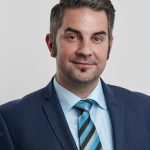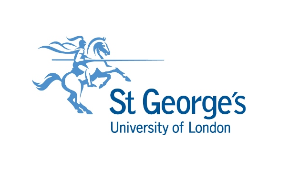 With a PhD in medical biochemistry, a PostDoc in infectious diseases and two years' experience as production manager and quality assurance administrator in a spin out company, I entered the Technology Transfer sector as a pro bono intern in the Enterprise & Innovation Team at St George's University of London. During that time, I successfully applied for the LifeArc AUTM Technology Transfer Training programme.
As one out of five Fellows of the very first UK cohort I was overly excited and proud and challenged to be given the unique chance to join this programme and boost my career transition. In the first phase I became an AUTM member and I was able to prepare and skill up with access to the AUTM Learning Center with a huge library of knowledge and know how in the form of webinars and manuals.
The incorporated mentoring scheme allowed me to get to know my mentor Yatin Karpe from Rowan University who significantly shaped my training and became a highly valued colleague and friend over time.
The next phase of the training programme included a very well selected choice of US and European events including the Essentials in Technology Transfer Course in Dallas (TX), the AUTM Annual Meeting in Phoenix (AZ) and the ASTP Proton Annual Conference in Liege (Belgium) which enabled me to practice newly acquired skills and to establish an international network of like-minded peers, experienced technology transfer professionals and veterans as well as industry contacts. The programme also sponsored two advanced on-site training courses such as negotiation and technology valuation/licensing courses which perfectly complemented my skill set.
During my LifeArc AUTM TT journey I met some really wonderful people from AUTM, the AUTM Foundation and LifeArc including Brian Shedd, Andy Maas, Kelly Markey and Anji Miller who not only inspired me and supported my rapid career development but also became integral part of my network. I also connected closely with all cohort Fellows on both a personal and professional level which enables us as a cohort to follow and support our career development and day-to-day jobs as technology transfer professionals as well as to connect with next generation cohorts.
Looking forward, the programme will enable me to enter the Candidate RTTP pathway to achieve the international professional standard certification for knowledge transfer and commercialisation practitioners.