Dr Gen Tamjar
Senior Advisor in Business Collaboration, University of Helsinki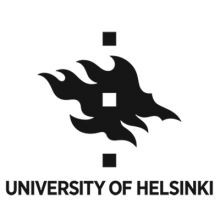 I became an AUTM-LifeArc Fellow at a crucial transition point in my career.  As a research-active scientist in a leading international centre, I greatly enjoyed the intellectual and truly innovative nature of competitive academic research and did not want to leave this behind for my next career move.
The Fellowship provided me with an unrivalled opportunity to learn about technology transfer and utilise my scientific experience in an important, research-related career path.
The immersive nature of the programme enabled me to acquire rapid familiarity with the landscape of tech transfer and establish a large international network. I also acquired invaluable mentors that have helped me to launch my career in this area and feel privileged to have joined a very welcoming community. This programme has truly exceeded my expectations, and really enabled me to become a meaningful contributor in my new role from the outset.
Ultimately, it provided an accelerated experience that enabled me to develop crucial knowledge and skills that would have otherwise taken several years to attain."
The programme offers seven Fellowships. For the 2018-2019 year, two of the seven Fellowship awards were made to candidates from outside of the UK. In each year prospective candidates have their applications reviewed by staff from both the AUTM Foundation and from LifeArc.